Rowlett is a beautiful city located on Lake Ray Hubbard. Rowlett is a suburban city of Texas and is home to an estimated population of 69,765 and the city is a fast-growing city. The main employers that contribute to the city's economy include Rowlett High School and Collin College.
The city has provided many locations for many movies. A few out of the list are as follows: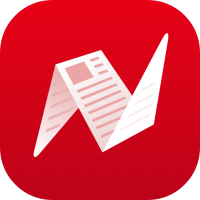 Bruthas 321 (2018)
A comedy-drama written and directed by Michael W. Green.
The movie revolves around the magical events happening related to number three. Three bruthas are born at the same time in a hospital and they are three minutes apart from each other and all three babies have left the hospital with their families without knowing anything about the other two. They never get a chance to meet until thirty-four years and when destiny decides to make them meet with each other for the first time, they realize they've always had something that connects the three of them together no matter how strange they were to each other. What do you think these three men had in common?
Filming locations:
Rowlett, Texas, USA
Plano, Texas, USA
Bonnie and Clyde (1967)
An action crime story based on real-life events written by David Newman, Robert Benton, Robert Towne, and directed by Arthur Penn. This movie is a masterpiece that has won twenty-three awards.
Clyde Barrow, a criminal who got released recently after serving in the prison for many years due to his past crimes.
Bonnie Parker, a waitress who is bored with her job and who is wishing to quit and have fun. This waitress meets Clyde and they immediately hit it off as Clyde is so proudly speaking about the crimes he committed and Bonnie is equally proud to be near him and listen to those storied. Bonnie has always been wanting a criminal as her boyfriend and she also decides to quit her job and join Clyde's gang which consists of his elder brother Buck Barrow and his wife Blanche Barrow. The gang initiates their series of crimes by stealing vehicles but they don't harm anyone. Later, they accidentally kill a person and after that, they continue to kill people as that is the only way to stay safe by making the witnesses silent. As time goes on, a lot of groups of people including police and other gangs start chasing Clyde and the gang to kill them. Do you think this gang will be able to escape?
Filming location:
Rowlett, Texas, USA
The Killer's Reprieve (2009)
A thriller story written by Richard Crook, Matt DeCample, and directed by Richard Crook.
Jonas is a professional hitman and he has finally decided to retire from his career as an elite assassin. Jonas is known throughout the nation for his faith and rituals after every murder. As his last target, he gets a young woman who is also a mother and she works as a waitress. Jonas knows that his whole retirement depends on this project and if he gets the woman killed he will be appreciated and will be able to have a respected retirement. But he is in an unbalanced situation as the human inside this hitman doesn't want to kill this young woman. What do you think Jonas will do?
Filming locations
Rowlett, Texas, USA
Fort Worth, Texas, USA
The Portrait's Secret (To Be Released), Promise (2015), Just Jazz (To Be Released) are some of the other movies that have been filmed in this beautiful city. Do share with us if you know more…
Sources
https://en.wikipedia.org/wiki/Rowlett,_Texas
https://www.imdb.com/title/tt7008100/?ref_=adv_li_tt
https://www.imdb.com/title/tt0061418/?ref_=adv_li_tt
https://www.imdb.com/title/tt1337508/?ref_=adv_li_tt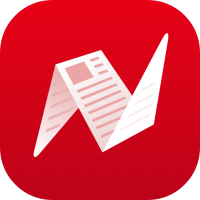 This is original content from NewsBreak's Creator Program. Join today to publish and share your own content.