Harlingen is a beautiful city located in the Rio Grande Valley and is also known as "The Capital City of the Rio Grande Valley".
The city is the fourth largest city in the Rio Grande Valley and is home to a population of 64,849. There are several museums such as Harlingen Arts and Heritage Museum, Iwo Jima Memorial & Museum, and Hugh Ramsey Nature Park which also attract a considerable number of visitors annually.
The Capital City of the Rio Grande Valley has provided great locations for several movies. A few out of the list are mentioned below.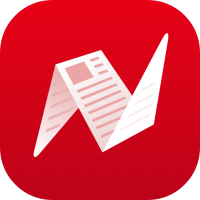 The Krone Experiment (2005)
A science-fiction and romantic movie based on a novel written by J. Craig Wheeler and the movie is directed by J. Robinson Wheeler.
As a mysterious seismic signal begins to destruct small locations throughout the world, a group of scientists who are known to experts and intelligent is determined to find the origin of these signals to stop the destruction it causes to the world. Meanwhile, a Russian ship gets disabled the cold war against these two countries starts to bloom again. The group of scientists manages to reveal the truth behind the Krone Experiment which caused the emission of seismic signals. In the process of the investigation, these scientists come across a mysterious yet marvelous object that could change the world forever. What do you think is the object they found?
Filming location:
Harlingen, Texas, USA
Now Hiring (2021)
A short mystery movie written by Alberto Ornelas, Pedro Mendoza, and directed by Alberto Ornelas.
Josh, a hard-working youngster whose aim is to be successful in corporate politics. But unfortunately, he was mistreated and not appreciated by the heads of his office. As he is determined to be successful he starts working late at the office and unintentionally he loses attention to his family as well. As he gets to work late with a woman, spending so much time together with her causes an extramarital relationship as well. Meanwhile, Josh becomes a good friend of a newly hired custodian named George and a series of mysterious events begin to happen. What do you think happens to Josh because of his new friend?
Filming location:
Harlingen, Texas, USA
Train to Nowhere: Inside an Immigrant Death Investigation (2010)
A documentary based on a real event written by Colleen Krantz and directed by Paul Kakeru.
The movie follows a real story where eleven dead bodies of Central Americans and Mexicans were found inside a grain hopper railcar in Denison which caused huge nationwide attention as the bodies were already decomposed. The car was filled with grain and when the cleaners opened the car for cleaning, they have found the bodies. The incident took place in 2002 and the sources state that the tragic incident has been taken place while on a smuggling event and these deaths are said to be not documented as those who died didn't have any personal belongings or identification documents with them and the bodies were taken to Mexico for further investigations later. Also, this great documentary shows the real incident in an unbiased way. If you have been curious about mysterious deaths, this is a must-watch documentary for you.
Filming location:
Harlingen, Texas, USA (Exterior Scenes)
Denison, Lowa, USA
You are My Home (2020), The Bermuda Triangle (1979), Tejano (2018), Aerial Gunner (1943), Free Your Mind LU GEAR (2020) are some more of the other movies and documentaries that have been filmed in this city. Do you know any other films that were filmed in Harlingen? Please let us know…
Sources
https://en.wikipedia.org/wiki/Harlingen,_Texas
https://www.imdb.com/title/tt0220605/?ref_=adv_li_tt
https://www.imdb.com/title/tt1857926/?ref_=adv_li_tt
https://www.imdb.com/title/tt14048816/?ref_=adv_li_tt