A beautiful city which is known for attractive outdoor activities and beautiful parks including one of the biggest Zoos in Texas with indigenous species to Texas.
Victoria is home to a population of 62,592 and is known as "The Crossroads" due to its location. Also, Victoria is the host city of the Victoria beach Festival which attracts musicians from all over America as the festival gives more opportunities for them to shine. The city is filled with venues for outdoor activities that attract tourists including boating and swimming. The city's economy is mainly based on education, health, and agricultural industries.
The city is not only known for attracting tourists but also for providing great locations for several movies. Some of them are listed below;
Cowboy Smoke (2008)
A crime-action adventure movie written and directed by Will James Moore. Also, the movie is inspired by the Victoria immigrants tragedy where nineteen Mexicans were smuggled across the border and the movie has won two awards.
Joe, a young man whose dream of life is to become a cowboy and after understanding he could only achieve his dreams by learning from actual cowboys, Joe packs his cowboy boots and hat and leaves his hometown and relocates in South Texas. He soon realizes that the actual world of cowboys is far more different and dangerous from what he dreamt of as the main occupation of his current city in south Texas is smuggling. However, as Joe gets to help a group of Mexicans to save their lives Joe is able to live his dream for once. Do you think he gets to be a real cowboy after this soulful act?
Filming location:
Victoria, Texas, USA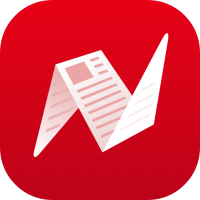 The Sauce (2015)
A comedy-drama directed by L.B Deyo and Elizabeth Spear.
James Maniscalco, a corporate executive who has been working ruthlessly decides to start his own firm with the support of his assistant. The assistant has the key to a mysterious thing called "The Sauce". As James is in the process of developing his firm he gets to face many struggles including betrayals of close people and several power plays and backstabbings. However, James is determined to make his firm successful no matter what.
Do you think James will be able to make his firm successful?
Filming location:
Victoria, Texas, USA
The Place in Between (2021)
A drama written by Laura Perez, Valerie Michelson, and directed by Laura Perez. The movie is expected to be released in 2021.
Lyra, a stubborn teen girl whose father is on his deathbed, and her dying father's only wish are to see her getting connected with her mother as they are behaving like strangers. As Lyra doesn't have any other choice she agrees to fulfill her father's last wish and she is prepared for the worst. Even though the beginning of the trip was quiet, as the trip progresses Lyras mother tries so hard to start a conversation with her daughter. As Lyra sees how her mother is worrying when she ignores her, Lyra starts melting and they begin to share their lives. Both mother and daughter start to see each other differently when the road trip is over and they both are very grateful for Lyras father for making that road trip happen.
Filming location:
Victoria, Texas, USA
The Best Little Whorehouse in Texas (1982), An American in Texas (2017), The Story of Dr. Wassel (1944), Self Medicated Film About Art (2014), The Why (2009) are some more of the other movies that have been filmed in this beautiful city. Do you know more? Please share with us…
Sources
https://en.wikipedia.org/wiki/Victoria,_Texas
https://www.imdb.com/title/tt0795362/?ref_=adv_li_tt
https://www.imdb.com/title/tt4170190/?ref_=adv_li_tt
https://www.imdb.com/title/tt10425998/?ref_=adv_li_tt