Georgia is home to about 10.62 million people. It is known as the Peach State as it produces a high number of peaches. You can find a lot of tourist attractions in Georgia including the Georgia Aquarium, Forsyth Park, Atlantic Botanic Garden.
Rooftop bars are always a good time. If you are in the state of Georgia and wondering what the best rooftop bars are to visit, we have listed below the top 6 rooftop bars you can find here.
6. Peregrin
Peregrin is located in Savannah, Georgia. The ambiance is chill and tropical. It is tastefully decorated. The drinks are well-balanced and strong. A bonus, it is also a dog-friendly place. The winner of the experience is their views. You can get beautiful views of the city and sunset views. It is the perfect place for you if you want to grab some drinks and light meals while taking in the views.
Phone: (912) 559-8365
Location: 256 E Perry St Savannah, GA 31401
5. Whiskey Blue
You can find Whiskey Blue in Atlanta, Georgia. You can get both inside and outside seating here. This rooftop bar has some of the most delicious drinks. They also have scrumptious food you can pair your drinks with. The ambiance is relaxing, cozy and the decor has a modern feel to it. There are two decks you can hang out in. The crowd here is diverse and they usually have good music going on. If you want some good drinks, tasty food, and nice music - this is the place for you.
Phone: (678) 500-3190
Location: 3377 Peachtree Rd NE Atlanta, GA 30326
4. 5Church
5 Church is situated in Atlanta. The rooftop bar here overlooks the city. The location is easy if you want to explore the area a bit. The lounging seating area is nice. The ambiance is cool and comfortable. They have a good selection of wines and cocktails. The drinks are tasty and refreshing. The service is on point. They also have a rooftop dining area. It is a good place to grab some drinks with your friends and hang out.
Phone: (404) 400-3669
Location: 1197 Peachtree St NE Atlanta, GA 30361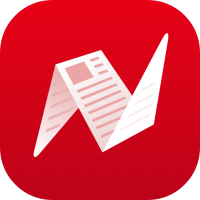 3. Hotel Clermont
Also located in Atlanta, is a rooftop bar in Hotel Clermont. You can catch some nice views of the cityscape of Atlanta from this rooftop place. They have a full bar and some tasty cocktails on their menu. It has a nice ambiance and is spacious. The drinks are strong and fairly priced. This is the perfect place to end your day with a nice cocktail and beautiful views from the rooftop bar.
Phone: (470) 485-0485
Location: 789 Ponce De Leon Ave NE Atlanta, GA 30306
2. Rocks on The Roof
This rooftop bar is a great spot in Savannah. It has a view of a beautiful river that looks like a piece of heaven especially during sunsets. The atmosphere is breezy, fun, and chill. The food here is great, especially the wings and burgers here taste delicious. The drinks taste as good as they look. They also have live music going on on some nights. A reservation would be recommended for a good seat. Beautiful sunset views over a river, tasty and fun drinks, great atmosphere - that ensures a great night for anyone trying this place out.
Phone: (912) 721-3901
Location: 102 West Bay St Savannah, GA 31401
1. The Grove
The Grove is located in Savannah, Georgia. This rooftop bar has some of the best views of the city. The live music makes it even better. The cocktails and beer menu selections are impressive. The food items taste delicious and are of good quality. They also have some good happy hour deals. It is the perfect place if you want to relax a bit with your friends and have some delicious food and cocktails while you are at it - with the breathtaking views!
Phone: (912) 777-7597
Location: 301 W Congress St Savannah, GA 31401
What did you think of the mentioned bars? Have you ever experienced them? How was it? Let us know all about your thoughts in the comment section below!