Florida has the longest coastline in all of the US. It is a very popular state for tourists. It is home to Walt Disney World, Kennedy Space Center, Universal Studios, and countless tourist attractions.
Being one of the most popular states, it is also home to some of the best rooftop bars in the country. Rooftop bars are always a fun time. If you are in Florida and looking for some rooftop bars to hit while there, we have just what you need. Below you can get a short, detailed list of the 6 best rooftop bars in Florida -
6. M Lounge
M Lounge is located in Orlando, Florida. This rooftop bar has a cool and relaxed vibe to it. The drinks are quite good and strong. The signature cocktails taste delicious. They also have fun live music. This place feels upscale and modern, has some great drinks and a fun ambiance - overall, it's a great place to get some drinks with your friends.
Phone: (321) 430-1140
Location: 2000 N Orange Ave Ste 300 Orlando, FL 32804
5. Bar Rita
You can Bar Rita in the city of Fort Lauderdale in Florida. It has one inside bar downstairs and an outdoor rooftop bar upstairs. The bar is spacious and has a good seating arrangement. It features a full bar. The food here is very tasty and flavorful. They have a good menu of drinks. The combination of the delicious drinks and great atmosphere is enough to make you want to come back a second time.
Phone: (954) 990-6658
Location: 1401 South Andrews Ave Fort Lauderdale, FL 33316
4. No 3 Social
In the beautiful city of Miami, you can find No 3 Special. The rooftop bar here is spacious and has nice tables and couch arrangements. The drinks are also amazing. The ambiance is relaxed and trendy at the same time. It also has a nice view. It has a modern aesthetic and you can enjoy the ocean breeze up there. The staff is very friendly and attentive - they will win over you in a matter of seconds. It has a perfect atmosphere and the right drinks to hang out with your friends on a nice night,
Phone: (305) 748-4540
Location: 50 NW 24th St ROOFTOP Miami, FL 33127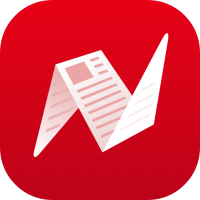 3. Rooftop
Rooftop is located in Fort Lauderdale. It has a lovely rooftop bar. You can catch some nice views of downtown Fort Lauderdale. There are good seating arrangements available according to the number of people in your group. It is tastefully decorated and you can click beautiful pictures. The cocktails taste delicious. For great food, drinks, and service, Rooftop is the place to go when in Fort Lauderdale!
Phone: (954) 523-1956
Location: 1 West Las Olas Ste 700 Fort Lauderdale, FL 33301
2. Black Sheep Restaurant
This place is situated in Jacksonville, Florida. This place has one of the best ambiances. It has a modern vibe to it and is fun, comfortable, and has beautiful clear views. This rooftop bar has some tasty specialty drinks. They also maintain good hygiene. If you are looking for a place to get some good drinks with your friends and a fun ambiance, look no further. Stop by Black Sheep Restaurant and you'll have a great experience.
Phone: (904) 380-3091
Location: 1534 Oak St Jacksonville, FL 32204
1. River & Post
River and Post is located in Jacksonville. It has a beautiful rooftop bar which feels very classy. This place is cozy and comfortable. It has one of the most magnificent views in the city. The music is peaceful and nice. The drinks taste delicious and are fairly priced. The service is as good as it gets. Everything about this rooftop bar is impressive. Incredible views, tasty drinks, good food, and impeccable service - this is what you get at River & Post. If you are in Jacksonville, do not miss out on this. You will take one memorable experience home.
Phone: (904) 575-2366
Location: 1000 Riverside Ave Jacksonville, FL 32204
Have you ever been to any of the mentioned bars? Let us know about your experience of rooftop bars in Florida in the comment section below!