Delaware is the least populated state in the US. It is also known as the First State as it was the first state to ratify the US constitution. It is home to Hagley Museum and Library, which is a tourist attraction.
If you are in the city of Delaware and looking for some good rooftop bars to have a drink and maybe chill with your friends, we have got your back. In the list below you can know about the 6 best rooftop bars in the state that will give you a great time.
6. Papa Grande's
Papa Grande's is located in Fenwick Island, Delaware. It has a modern feel to it and you can get views of the bay from here. This rooftop bar serves some strong drinks. The food from Papa Grande's tastes quite delicious. The ambiance is great, it will make you want to come back. It is worth a visit if you are in the mood to get some drinks.
Phone: (302) 436-7272
Location: 38927 Madison Ave Fenwick Island, DE 19975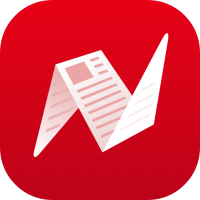 5. Azzuro Italian Oven and Bar
This place is situated in Rehoboth Beach of Delaware. Azzuro Italian Oven and Bar has a rooftop bar that has some great Italian wines. They have something for every palate. It is spacious, breezy, and relaxing, and the views are great. You can also find some of the best and authentic Italian food in their restaurant. Some Italian dishes for dinner and end the night with great Italian wine - it's a dreamy night.
Phone: (302) 212-2409
Location: 210 2nd St Rehoboth Beach, DE 19971
4. Grain Craft Bar + Kitchen
Grain Craft Bar + Kitchen is located in the lovely city of Newark in Delaware. This rooftop bar has a full bar and an impressive draft selection. The bar is decorated nicely and looks very cool and the outside patio also has some pretty heated lamps. The environment is a great place to come with your friends. It also has some tasty food items that you should try out if you visit it.
Phone: (302) 444-8646
Location: 270 E Main St Newark, DE 19711
3. Iron Hill Brewery & Restaurant
In the beautiful city of Wilmington, you can find Iron Hill Brewery and Restaurant. This rooftop bar has a nice atmosphere. The seating area is great. The restaurant has some amazing food that you can pair with your drinks as well. It is a great place just to have drinks. This rooftop bar has soothing views as it overlooks a lovely river. They have a good beer selection. It is a must-try place if you are visiting Wilmington.
Phone:(302) 472-2739
Location: 620 Justison St Wilmington, DE 19801
2. Buckley's Tavern
Buckley's Tavern is located in Wilmington, Delaware. The rooftop bar at this place is open during summer. The rooftop patio is quite spacious and the ambiance here is wonderful. You can have a tasty meal at their restaurant and then end the night at the rooftop bar with great drinks. The service here is top-notch, the staff will win over your hearts with their attentiveness and sweetness. Overall, it is a great place to catch up with friends and guarantees an outstanding night.
Phone: (302) 656-9776
Location: 5812 Kennett Pike Wilmington, DE 19807
1. Two Seas Restaurant
Dewey beach is a small town in Delaware that is home to Two Seas Restaurant. This is one of the most scenic rooftop bars with a beautiful view of the ocean and bay. The selection of cocktails they offer is excellent, the wine list is well-curated. They also have outdoor dining available and the food is of top-quality fresh ingredients. It opens every summer. It is perfect for casual meets and dates as well. Delicious drinks, amazing service, and heavenly views - what more could you ask for? It will give you one of the best rooftop bar experiences you can get.
Phone: (302) 227-2610
Location: 1300 Hwy One Dewey Beach, DE 19971
Have you ever been to any of the rooftop bars we mentioned? How was your experience? We love to hear about your experiences in the comment section below!