Christian Lambert/Unsplash
The largest state in the USA is Alaska. It has some of the highest mountains in North American, it shares a border with Canada. It is widely known for its beautiful nature and landscapes.
Rooftop bars are some of the best places to go on summer evenings and nights - with friends, for dates, or even to grab a drink yourself. If you are in Alaska and wondering what are the best rooftop bars to visit in the state, below we have curated a list of the top 6 rooftop bars in Alaska.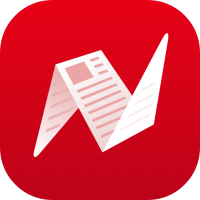 4. Bridge Lounge
Bridge Lounge is located in Soldotna, Alaska. The ambiance and views of this place will make you fall in love at first sight. The interior here is decorated beautifully with a modern vibe. One of the best things about this place is its views, it overlooks the world-famous beautiful Kenai River. They serve great snacks that pair with your drinks very well. The drinks are fairly priced. The service is top-notch and what you expect from a great rooftop bar. The top-notch service from the servers will enhance the experience a lot, It maintains good hygiene. This is the perfect place to relax with a drink while you take in the heavenly views this place offers and take in a breath of fresh air.
Phone: +1 907-260-2000
Location: 393 Riverside Dr, Soldotna, AK 99669, United States.
3. The Hotel Captain Cook
This hotel is located in Anchorage, Alaska. First of all, the convenient location is a great aspect. It is an easy walk to a lot of places downtown. The rooftop bar here is a great spot, They have tasty specialty drinks and mixed drinks. It will also offer you incredible views of Anchorage, the bay, and the mountains. The staff is very accommodating and attentive. The hygiene is also well-maintained. If you are in Anchorage and looking for a good place to hang with friends, It is an amazing choice if you want to grab some delicious drinks and nice snacks with your friends.
Phone: +1 907-276-6000
Location: 939 W 5th Ave, Anchorage, AK 99501, United States
2. Williwaw
This rooftop bar is located in Anchorage, Alaska. Williwaw is the perfect place to spend a summer night. This place has a great atmosphere, the decoration is tasteful and has a good location. You can get enjoyable views of the downtown. It is a great place for gatherings and the seating arrangement is appreciable. The music is nice as well. The food you can get here is delicious. Order some of their tasty appetizers and drinks, enjoy the nice views, and take in their ambiance - it will be a time well spent and you will come back a second time!
Phone: (907) 868-2000
Location: 609 F St Anchorage, AK 99501, United States.
1. 49tth State Brewing
49th State Brewing is situated in the beautiful city of Anchorage in Alaska. The restaurant has two floors and on the third, you can find the rooftop bar. They have an impressive menu including a huge selection of beers. It is a great place to go in the summer. You can get lovely views of the city from there. The rooftop bar has a pleasing breeze passing by and it is very relaxing. Their restaurant has some really tasty food, you can have a delicious meal there and then move upstairs to end your nights at their rooftop bar with some drinks. The attentive service you get here is pleasant. If you are in Anchorage, this is a must-try place and especially if you love beer, their beer options will have you over the moon.
Phone: +1 907-277-7727
Location: 717 W 3rd Ave, Anchorage, AK 99501, United States.
Have you ever experienced any of the mentioned bars? How was it? Was there any rooftop bar we missed out on? We would love to hear all about it in the comment section below!