California is one of the most prosperous places in the USA. It is the home of many beautiful tourist attractions and many tourists visit it every day.
Rooftop bars are always in great demand and bring a lot of people with an extra nice ambiance. If you are curious as to what are the top 5 rooftop bars where you can chill in California, we have got you covered.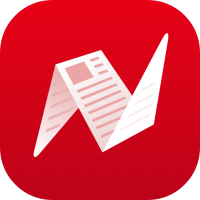 6. El Techo
El Tacho is situated in the beautiful city of San Francisco. This is a trendy and spacious rooftop bar. You can enjoy clear views of the San Francisco skyline. El Tacho also has some delicious bites that you can enjoy with the drinks you get from their bar. They have good cocktails, I would recommend you try their margaritas. If you are in San Francisco, El Tacho is the best rooftop bar you can go to and you will not be disappointed at all!
Phone: (415) 550-6970

Location: 2516 Mission St San Francisco, CA 94110
5. Kimpton Canary Hotel
Kimpton Canary Hotel is located in Santa Barbara, California. It has a beautiful rooftop bar, a pool with a great lounging area. The view from the rooftop captures from the mountains to the ocean and makes you feel like it is in heaven on earth. The atmosphere is perfect and with the top-notch service, it cannot get any better. This place offers an excellent experience.
Phone: (805) 884-0300
Location: 31 W Carrillo St Santa Barbara, CA 93101
4. Bo-Beau Kitchen + Roof Tap
This restaurant is located in the city of Long Beach in Los Angeles county. This rooftop bar has a lovely view of downtown Long Beach. It is the top place to grab a drink in the city. The atmosphere here is outstanding and the music is very relaxing. The beautiful decor is also worth a mention. Their selection of drinks is huge and extremely impressive. It has one of the best services, the staff is very upbeat and nice. A lovely bonus, they also do happy hours. This restaurant is a real gem and if you are in Long Beach, make sure to not miss out on their amazing service and the perfect atmosphere.
Phone: (562) 983-0056
Location: 144 Pine Ave Long Beach, CA 90802
3. 71 Above
This restaurant is located in Los Angeles. 71 Above is a beautiful rooftop bar that has a fantastic and clear view of Los Angeles. The atmosphere here is very classy and the service is top-notch. The drinks menu is phenomenal. Great service, food, and a perfect drink selection. You should give this place a try and see for yourself.
Phone: (213) 712-2683
Location: 633 W 5th St Fl 71 Los Angeles, CA 90071
2. Perch
Perch, which is located in Los Angeles, is the top rooftop bar in the whole of California. This place offers you a beautiful view of downtown Los Angeles. With the chill atmosphere and the lovely fireplaces, it will win a piece of your heart easily. They have amazing cocktails. A lot of rooftop bars lack good food, but you will be pleasantly surprised with their top-quality food. It is a must-visit if you are in the city, a guaranteed good time.
Phone: (213) 802-1770
Location: 448 S Hill St Los Angeles, CA 90013
1. Cannonball
Cannonball is situated in the beautiful San Diego of California. It is an ocean-front restaurant that serves the best views of the city. This is a large rooftop bar where even with the light music, you can hear the soothing sound of the ocean. It is the perfect place to watch a sunset. The restaurant also has some delightful types of sushi on its menu. The service is outstanding. Cannonball will exceed your expectations. With the perfect ambiance and views, amazing food and drinks, quality service - it is a perfect package and the ultimate rooftop bar experience.
Phone: (858) 228-9304
Location: 3105 Ocean Front Walk San Diego, CA 92109
If you have ever been to any of these mentioned rooftop bars or visit them on our recommendation, we would love to hear all about your experiences in the comment section below!