Arkansas is also known as the Natural State. The reason behind that is, Arkansas has some of the most beautiful lakes, rivers, and nature spots. It is also the only US state that produces diamonds. It is also home to some of the prettiest tourist attraction spots.
If you are in Arkansas and looking for some good rooftop bars to have a good time at, you can go through the list below - we have listed the top 6 rooftop bars you can find in the state of Arkansas.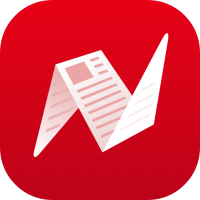 6. Dickson Street Pub
Dickson Street Pub is located in Fayetteville. It offers some great views of Dickson Street. The rooftop patio is quite spacious. They have some of the tastiest drinks. The atmosphere is cozy and relaxing. It is a great rooftop bar to visit in summer.
Phone: +1 501-952-2058
Location: 303 W Dickson St Fayetteville, AR 72701
5. 21st Amendment
21st Amendment is situated in Fayetteville, Arkansas. It has a beautiful view of the street and an amazing rooftop patio. This bar has some of the best drinks at great prices. The bartenders are very efficient, they take your orders fast and right. It is a great place to get some drinks with your friends and hang out.
Phone: +1 479-856-6686
Location: 406 W Dickson St Fayetteville, AR 72701
4. Bubba Brews
This restaurant is located in Hot Springs. It has a nice rooftop bar where you can hang out with your friends. The view and atmosphere here are unparalleled. They have a full bar and a great selection of drinks. If you are a beer person, you have to try their seriously amazing beers. This place also has great service. When in Hot Springs, give this place a visit and experience their amazing rooftop bar yourself.
Phone: +1 501-547-3186
Location:1252 Airport Rd Hot Springs, AR 71913

3. The Preacher's Son
The Preacher's Son is located in Bentonville of Arkansas. Not only does this place have a rooftop bar, but it also serves some quality dishes. The rooftop area is quite casual and ideal for the perfect warm summer night. The cocktails are incredible. There is even a speakeasy bar downstairs if you are into that. Their service is top-notch. If you enjoy a good casual rooftop bar, this place is for you.
Phone: +1 479-445-6065
Location: 201 NW A St Bentonville, AR 72712
2. The Waters Hot Springs
As its name suggests, this place is located in Hot Springs. The top floor of this hotel has an amazing rooftop bar. This rooftop bar has some views of the beautiful bathhouse row and a mountain. It is a very popular place so make a reservation if you plan on coming here. The friendly staff makes the experience even better. The rooftop bar and grill are amazing plus with the incredible sunset view, do not miss out on this exceptional experience!
Phone: +1 501-321-0001
Location: 340 Central Ave, Hot Springs, AR 71901
1. Agāsi 7 Rooftop Bar and Kitchen
In the charming city of Little Rock, there is a spectacular rooftop bar called Agāsi 7 Rooftop Bar and Kitchen. The food and drinks are both fantastic here. It is one of the best bars in downtown Little Rock. The view is wonderful and you get excellent service here. The ambiance is just perfect. They also have televisions, so you can also catch a game here. People in downtown Little Rock, you have to try this place if you haven't yet - order some drinks and take in the beautiful view of the city.
Phone: +1 501-244-0044
Location: 322 Rock St Little Rock, AR 72202
Have you ever been to any of the mentioned rooftop bars? How was your experience? Let us know in the comment section below!