Alabama is located in the deep south of the United States It is widely known for its rich culture. The first thing that comes to mind when Alabama is mentioned is southern hospitality. Their kind hospitality and politeness are enough to make tourists want to come back.
Rooftop Bars are in trend right now and you will be happy to know Alabama has some amazing ones. We have listed below the six of the best, worth mentioning bars that you can find in this state.
6. Southern Kitchen and Bar
This restaurant serves some amazing southern dishes and drinks. It is situated in Birmingham. You can have a delicious dinner and then end the night with some drinks from their rooftop bars while you enjoy the night view. It has a nice view of the skyline. This restaurant is very vibrant and has great service. It is a great place to go on the weekends and grab some drinks.

Phone: +1 205-278-7270
Location: 2301 Richard Arrington Jr Blvd N #300, Birmingham, AL 35203
5. The Roof
The Roof is located in the beautiful city of Birmingham, Alabama. It offers you a beautiful view of the downtown, the city, and the landscape. This place has some fantastic cocktails and a good bonus, they also do happy hours. The atmosphere is cozy and warm. They have excellent staff who take your experience to the next level. If you are nearby, do not miss out on the lovely views this place offers.
Phone: +1 205-957-6828
Location: 2101 5th Ave N, Birmingham, AL 35203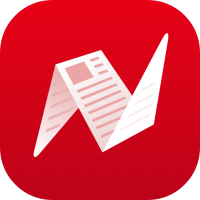 4. The Yard
In the beautiful city of Birmingham, you can find this restaurant called The Yard which has one of the coolest rooftop bars. It has one of the best views you can find in the city. You can enjoy a fine meal at the Elyton Hotel and make your way to the rooftop bar. This place will give you the total southern hospitality experience. Try this bar out and you will leave wanting more.
Phone: +1 205-226-9298
Location: 1928 1st Ave N, Birmingham, AL, United States
3. Carrigan's Public House
This restaurant has some of the most innovative bartenders. They have unique and creative handcrafted cocktails. You can also get a good list of beers here. The food also tastes delish and is of good quality. This is the perfect date spot. They have great outdoor seating and the rooftop is mindblowing. Take your friends and try this place out for yourself on a good weather day and you will be pleasantly surprised.
Phone: +1 205-777-4925
Location: 2430 Morris Ave, Birmingham, AL 35203
2. Dauphin's
In the beautiful port city of Mobile, you can find Dauphin's. It has a beautiful view of the city. The drinks are fantastic. You will love every bit of the atmosphere. The service here is outstanding. They also serve amazing food. It is the best rooftop place in Mobile, this place will make you feel like you have been transported to another part of the state. It is a must-visit when you are in Mobile.
Phone: +1 251-444-0200
Location: 107 St Francis St Suite 3400, Mobile, AL 36602
1. Redmont Hotel Birmingham, Curio Collection by Hilton
Redmont Hotel has a great location with a large bar. The rooftop bar is perfect, it is intimate yet has a lot of space for all the customers with groups. They have some beautiful fire pits and a pretty flower fall too. It has a beautiful view of the city skyline along with the view of a sunset. The atmosphere is wonderful and it has an upscale vibe to it. The bartenders are friendly and attentive. The cocktails are delicious and colorful as well. It will provide you the ultimate rooftop bar experience you can get in Birmingham, try this place out and you will leave talking about it for the rest of the year.
Phone: +1 205-957-6828
Location: 2101 5th Ave N Birmingham, AL 35203
If you are from Alabama and have tried any of these places out, we would love to hear from you about your experience in the comment section below.