Wheaton is a suburban city in Milton and Winfield Townships and is the county seat of DuPage County, Illinois. It is located approximately 25 miles west of Chicago. According to the 2019 United States Census, Wheaton has an estimated population of 52,745, making it the 27th most populous municipality in Illinois.
The city is known for having it all and the blend of big-city comforts and small-town charm that makes Wheaton an excellent place to live.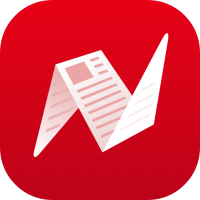 Some of the movies filmed in this city are mentioned below.
Asylum of Fear (2018):
This horror-mystery thriller movie is written by Craig Deering, Karen Deering, and Allen Murphy and is directed by Craig Deering. This movie was nominated for 2 awards. It has the tagline of "Show No Fear."
The story revolves around the life of a team of paranormal investigators as they go on their one last job to a haunted mental institution where children apparently have gone missing. As they try to solve the mystery, they come across these secrets about what made the former head doctor of this institution snap and go on a killing spree. The more they dive into the secrets, the harder it becomes for them to leave the hospital premises alive because something dark and paranormal wants to keep this mystery buried within the four walls of the institution.
Filming Locations:
Wheaton, Illinois
Hanover Park, Illinois
Batavia, Illinois
Bartlett, Illinois
Bark (2017):
This drama movie is written by Anna Nilles and Macro Jake and it is directed by Marco Jake and Anna Nilles.
The story revolves around the life of a family that is about to go into chaos. A mother takes her minivan through an automatic car wash and does all of her daily chores without showing any signs of sorrow, but when she gets home, she kills herself. She leaves behind a husband, a daughter away at college (Riley), a set of twins (Caitrin and Eli), and a dog. Eli, the youngest of them, by all means, wants a normal life but when the family dog goes missing he becomes more devastated. Soon all the kids realize that in order to keep the family intact they must give huge sacrifices in their life after their mother's death. Among the four walls of the house and its chores, a family deals with grief and their growing detachment from each other.
Filming Locations:
Wheaton, Illinois
Drawing Blood (2005):
This horror movie is written and directed by Jeffrey Wolinski and Michael Wolinski. It has the tagline of "Serial Killer Jimmy Burns is home...Pray it is not YOUR home."
The story is about a mental kid who escapes from the mental asylum and goes on a killing spree. As George Adam's wife leaves town for the weekend and the bodies begin to pile up. George's past comes back to him, but still, it's nothing like his present life in a safe, calm, and peaceful suburban home.
Filming Locations:
Wheaton, Illinois
Clarendon Hills, Illinois
Romeoville, Illinois
Star City, Indiana
The Homecoming (1996):
This drama movie is written by Rocky Lane (story), and John Shepherd (screenplay) and it is directed by Rocky Lane. This movie has the tagline of "New School, new rules...choice still required."
The story revolves around the life of a young big-city tough guy Jordy Rembrandt with an attitude and a history of bad decisions. He is sent to a small town for his senior year and once he starts his school there, he realizes that high school isn't as easy as he thought it to be. He starts facing peer pressure requiring choices, Jordy yearns for acceptance...in spite of his rough exterior. Immediately he starts experiencing the love of Christ and begins to understand the meaning of acceptance.
Filming Locations:
Wheaton, Illinois
Chicago, Illinois
Morris, Illinois
Maple Park, Illinois
Which one of these movies is your favorite? Let us know!
Sources:
https://en.wikipedia.org/wiki/Wheaton,_Illinois
https://www.wheaton.il.us/365/About-Wheaton
https://www.imdb.com/title/tt3289080/?ref_=adv_li_tt
https://www.imdb.com/title/tt7249412/?ref_=adv_li_tt
https://www.imdb.com/title/tt0415763/?ref_=adv_li_tt
https://www.imdb.com/title/tt0128256/?ref_=adv_li_tt