Gayatri Malhotra/Unsplash
Hoffman Estates is a village in Illinois, United States. The village serves as the suburb of Chicago and is now known as the headquarters for Sears which is a subsidiary of Transform. The village gained popularity in 2009 when it hosted one of the largest music and dance festivals in the Midwest, the Heartland International Tattoo.
The Village is named after Sam and Jack Hoffman, owners of a father-son-owned construction company, as they bought 160 acres of land in 1954. They both were primarily responsible for the now constructed homes and development in that region and that is why the village bears their name.
Some of the movies that were filmed in the Hoffman Estates Village are as follows: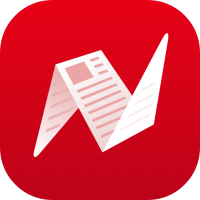 Normal Life (1996):
This crime-drama film is written by Peg Haller and Bob Schneider and directed by John McNaughton. It features a young couple with different personalities who falls in love and gets married.
Chris Anderson is shown to be an honest, idealistic, and practical cop. Chris is intrigued by Pam's personality when he meets her and immediately falls in love and gets married after some intense dates. Pam, although a beautiful and gorgeous lady, turns out to be emotionally unstable and an addict and alcoholic to a problematic extent. Her emotional imbalance derives her to take many impulsive decisions leading to financial constraints for the couple. While Chris is trying hard to have a normal life, their conditions only worsen and risk Chris losing his job. The repercussions of this scenario develop into Chris becoming the antagonist of his own profession and putting his skills to solve their financial crises in dangerous ways.
Filming Locations:
Hanover Park, Illinois
Hoffman Estates, Illinois
Northbrook, Illinois
Schaumburg, Illinois
Des Plaines, Illinois
Norridge, Illinois
NightLights (2014):
Nightlights is a drama film whose story was written by David Midell and the screenplay was written by Nick Izzo and Adam Dick. It was directed by David Midell as well.
The movie is about a Chicago designer Erin, played by Shawna Waldron, who looks after and cares for her brother Jacob who is non-verbal and autistic. The movie is themed around hardships and sacrifices for family, along with the dilemma to have a completely different life and choose yourself when you find a new touch to life in the theme of romance. When Erin meets a guy and discovers a chance for love. The movie develops with Erin juggling between values of care, selfishness, selflessness, and love. Yet the directors and writers managed to bring the movie to a genuinely authentic ending.
Filming Locations:
Chicago, Illinois
Hoffman Estates, Illinois
Lake Forest, Illinois
Missy and the Maxinator (2009):
Missy and the Maxinator is an adventure, mystery, and science fiction film that features two best friends of the opposite sex, Max and Missy. The movie was written and directed by D.J. Lynch.
Max and Missy are childhood best friends but as Max grows up he discovers himself developing feelings for Missy. However, the movie takes a sci-fi turn amongst Max's very natural feelings as he starts to experience some very supernatural things like being able to see through walls and hear distant voices. Max is bamboozled when he comes to terms with his super-human strength. The movie becomes quite interesting when the students start disappearing as a consequence of the plotting of their teachers who are forming adversely evil schemes to take over the world. Max takes the film into action when the girl he was falling in love with is kidnapped. The character of Max is played by Kevin Winters.
Filming Locations:
Hoffman Estates, Illinois
Schaumburg, Illinois
Yo Soy Un Hombre Loco (2011):
Yo Soy Un Hombre Loco is a short action film written and directed by Vlad Limburg. The title is in Spanish which translates to "I am a crazy man". It is a tale that features two assassins. One of them considers himself the greatest of all time and wants to be the best, but in order to be number 1, he has to defeat the current number one by facing off and killing him.
The film is considered to be a short lyrical with a piece of constant background music in maestro theme which appears to be playing with Killer # 1's perspective. The short film was made by LBP Stunts Chicago. The story is convenient and follows a somber theme.
Filming Locations:
Chicago, Illinois
Hoffman Estates, Illinois
Which one of these movies is your favorite? Let us know!
Sources:
https://en.wikipedia.org/wiki/Hoffman_Estates,_Illinois
https://www.imdb.com/title/tt0117202/?ref_=adv_li_tt
https://www.imdb.com/title/tt1997621/?ref_=adv_li_tt
https://www.imdb.com/title/tt1362264/?ref_=adv_li_tt
https://www.imdb.com/title/tt1995496/?ref_=adv_li_tt