An amazing city full of water parks and other attractive venues.
North Richland Hills is a small city in the state of Texas and is home to an estimated population of 63,343. The city has been named as one of the Top 100 Best Places to Live in the United States of America by the Money Magazine and the 9th best in Dallas-Fort Worth neighborhoods. Santander Consumer USA, Medical City North Hills are some of the main employers of the city that has the main contribution to the city's economy.
This beautiful city has been a great location for many movies and a few of them are as follows.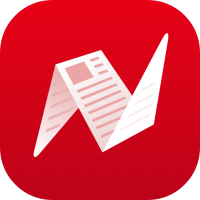 The Other Side of Paradise (2009)
A comedy-drama written by Justin D. Hilliard, Arianne Martin, Ryan Hartsell, and directed by Justin D. Hilliard.
Rose, a young girl is on her way to the first gallery opening of her life. She is on a road trip with her brother who was in jail for a long time and got released recently, Jamie and a friend of hers named Alex who is recently broken up from his romantic relationship. There are two reasons why Rose made Alex to join the road trip, she thinks he could feel better after the heartbreak as gets to enjoy the trip and the other one is Rose has always had feelings for him and she plans to get more closer to him. The road trip becomes very enjoyable as they play fun games like truth or dare and also, Rose's brother and Alex get along really well. They start to see life from a new perspective after their road trip along the countryside of Texas.
Filming location
North Richland Hills, Texas, USA
Killing Holly (2008)
A comedy written and directed by Anthony Akiniz and Christopher Compton.
David Michael Cooper, a well-reputed Hollywood celebrity who has been working really hard to achieve the current status and is determined to go a long way and be successful. He is in a romantic relationship with a pretty woman named Holly. Unfortunately, David gets to know from a trusted source that his girlfriend Holly is going to leave him. After knowing this awful news he decides to kill his girlfriend as David was furious as well as he thinks the respect and reputation will vanish after his fans get to know about the breakup. He asks his friend Tom to kill Holly and the things don't work as David plans. What do you think will happen to Holly?
Filming location
North Richland Hills, Texas, USA
The Deadening (2009)
An independent horror-thriller written and directed by Ryan Lagaly and Tyler Lagaly.
A group of five friends including
Hannah, Edie, Mel, and Dean decide to go on a weekend getaway as they haven't had a peaceful snd enjoyable time for themselves as friends. These friends start to party and as the night progresses they get to experience the most horrifying moment in their lives as a monster appears in the place where they were enjoying and this evil monster wants to kill them. Do you think the friends will be able to save their lives from the evil monster?
Filming location
North Richland Hills, Texas, USA
The Rodeo Thief (2020), My Friend (To Be Released), Patrick Snow and the Eight Speed Dates (2017), Neil Lives His Dream (2012), Wednesday (2006) are some of the other movies that have also been filmed in North Richland Hills. Which one would you pick to see first? Do you know any more movies that were filmed in this city? Please let us know…
Sources
https://www.imdb.com/title/tt1277960/?ref_=adv_li_tt
https://www.imdb.com/title/tt1328866/?ref_=adv_li_tt
https://www.imdb.com/title/tt1233306/?ref_=adv_li_tt
https://en.wikipedia.org/wiki/North_Richland_Hills,_Texas