A small town that has gotten its name due to an unusually large amount of wildflowers that grew on its lands in the '80s and the huge mound that is located in the middle of the city.
Flower Mound is a small city and is home to an estimated population of nearly 80,000. This proud city has the second-highest percentage of residents that earn over 100,000 USD in the United States and the city's economy is mainly based on local businesses including Best Buy and Stryker Communications.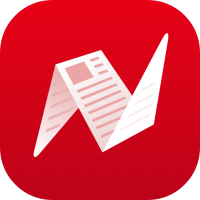 The city is not only known to have wealthy residents but also as a great location provider for many great movies. Some of them are listed below;
Blood Shot (2013)
An action horror comedy written and directed by Dietrich Johnston.
Rip, a cop who is after a Vampire because the vampire hunts and kills people. The policeman's intention is totally justified as the security of his people is his responsibility, But little does Rip know that the vampire is involved in a secret government service where he is working for the CIA in Los Angeles to capture the terrorists. Rip tries hard to kill this vampire by various methods including holy water garlic and bullets but no method could kill the vampire. When they got informed about a terrorist plan to blow up the Los Angeles city, the cops get together with the vampire to fight the terrorists. Do you think this team could save the city?
Filming locations
Flower Mound, Texas, USA
Till Death (III) (To Be Released)
A crime thriller drama written by Aharon Keshales, Kai Mark, Navot Papushado, and directed by Aharon Keshales.
Jimmy, a convicted felon who served twelve years for an armed robbery gets released and his main goal in life to give all the happiness in the world to his childhood sweetheart Annie. He decides that he should be committed to making Annie happy as she is suffering from cancer and unfortunately she is in the end-stage. Jimmy faces many struggles in order to fulfill his desire to make Annie's last moments count. Do you think Jimmy will be able to make his childhood sweetheart happy in her last days?
Filming locations
Flower Mound, Texas, USA (Walked onset)
Windy Ridge- Maypearl, Texas, USA
Echoes of Innocence (2005)
A romantic thriller written and directed by Nathan Todd Sims. The movie has won three awards including the best of Festival at Colorado Springs Envoy Film Festival in 2005.
Sarah, a teenage girl who lives with her grandmother as her mother is suffering from paranoid schizophrenia. She has made a promise to a guy named Chris when they both were twelve years old and Chris has disappeared suddenly. Years pass by and Sarah starts to experience abnormal visions and she starts hearing her own voice in a heavenly manner and she is a devotee of Joan of Arc as well. Even though she doesn't have a lot of friends in school, a guy from her class begs for her love in the school but she decides to stay true to the promise she once made to Chris. The new guy claims that he is Chris and Sarah doesn't believe his words. Do you think the new guy is trying to trick Sarah?
Filming location
Flower Mound, Texas, USA
Flip Turn (To Be Released), Grand Prix: The Winning Tale (2011), Saving The Tin Man (2017), The University of Las Colinas (2020), The Way Things Are (To Be Released) are some. of the other movies that have been filmed in this city. Do you know any more? Please let us know…
Sources
https://en.wikipedia.org/wiki/Flower_Mound,_Texas
https://www.imdb.com/title/tt1196124/?ref_=adv_li_tt
https://www.imdb.com/title/tt0368413/?ref_=adv_li_tt
https://www.imdb.com/title/tt11284502/?ref_=adv_li_tt