Decatur is the largest city and the county seat of Macon County in the U.S. state of Illinois, with a population of 70,746 as of 2019, United States Census. This city was founded in 1829 and is situated along the Sangamon River and Lake Decatur in Central Illinois. Decatur is the seventeenth-most populous city in Illinois.
This city is the home of Private Millikin University and public Richland Community College. Decatur has an economy based on industrial and agricultural commodity processing and production. It is also famous for being the first home of President Abraham Lincoln who settled in Decatur at the age of 21.
Some of the movies filmed in this city are mentioned below.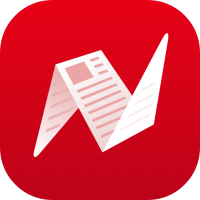 Devotion (2017):
This thriller movie is written and directed by Jessie Seitz. This movie had an estimated box office budget of $1,500. It stars Linnea Quigley, Victor Bonacore, and Erin Brown.
The story revolves around the life of a young woman who has been devastated after the suicide of her best friend. She cannot understand the reason why her best friend did that and it breaks her more. While she is going through this phase, she is all of a sudden drawn to a city. This city holds a dark past that holds the key to a sinister mystery and now she must figure out a way to protect herself and get out of there safely.
Filming Locations:
Decatur, Illinois
Dayton, Ohio
The Informant! (2009):
This biography-comedy crime movie is written by Scott Z. Burns (screenplay), and Kurt Eichenwald (book) and is directed by Steven Soderbergh. This movie was nominated for 20 awards out of which it won one award (International Film Music Critics Award). It has the tagline of "Based on tattle-tale."
The story revolves around the life of Mark Whitacre who has worked for Lysine developing company for years and has been promoted many times. He has very good management skills but he is not prepared for the job that has been offered to him now, which is to work as a spy for the FBI. Although he didn't want to, he is now pressured into working as an informant against the illegal price-fixing activities of his company. But as his lies began to pile up, his world starts crashing down around him.
Filming Locations:
Decatur, Illinois
Springfield, Illinois
Chicago, Illinois
Mesa, Arizona
St. Louis, Missouri
Blue Mound, Illinois
Brothers at War (2009):
This war documentary movie is directed by Jake Rademacher. It has been nominated for one award (International Film Music Critics Award).
The story revolves around the life of an intimate American Family during a turbulent time. Jake Rademacher sparks on this journey to understand the experience, sacrifice, and motivation of his two brothers serving in Iraq. The film follows Jake as he risks his life to tell the story about his two brothers. He dives into the war Iraqi units and is introduced to weapons and sniper hide sites. Ultimately, The film follows his brothers home where separations and life-threatening work ripple through their parents, siblings, wives, and children. It is a rare look at the sacrifice that the soldiers on the front lines give and the effect that their duties have on their personal lives.
Filming Locations:
Decatur, Illinois
Fort Bragg, North Carolina
Los Angeles, California
Kurdistan, Iraq
Kuwait
Mosul, Iraq
Envying Alice (2004):
This drama movie is written by Colby Hanik and is directed by Aaron Covich, and Colby Hanik. This movie was nominated for one award (DV Awards). It has the tagline of "Do you feel comfortable in your skin?"
Envying Alice revolves around the life of four twenty-something friends who are on their search for acceptance, happiness, and fulfillment with love and life. Their journey is filled with funny highs and dramatic lows. This movie explores the emotions that humans have on a daily basis and how accepting one's own self is harder for some people than we think of it to be. Although the four characters have very different backgrounds and upbringings, each of them grows and learns together from each emotional encounter.
Filming Locations:
Decatur, Illinois
Chicago, Illinois
Villa Park, Illinois
Which one of these movies is your favorite? Let us know!
Sources:
https://en.wikipedia.org/wiki/Decatur,_Illinois
https://trip101.com/article/best-things-to-do-decatur-il
https://www.imdb.com/title/tt7557104/?ref_=adv_li_tt
https://www.imdb.com/title/tt1130080/?ref_=adv_li_tt
https://www.imdb.com/title/tt1239427/?ref_=adv_li_tt
https://www.imdb.com/title/tt0487024/?ref_=adv_li_tt