You are spoilt for choice when it comes to making up your mind about which restaurant to visit when in Alabama. Commonly referred to as 'The Heart of Dixie' with a population of 4,858,979 as of 2015, it is known for its Yellowhammer bird, the Camellia flower, and excellent restaurants. So if you enjoy some fantastic finger-licking meals, here are the best five restaurants that will leave you ordering another plate of tantalizing cuisines.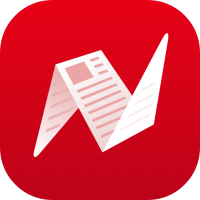 The Old CookStove
Locate in Danville, Alabama; the Old CookStove has a welcoming atmosphere that makes it easy to enjoy their delicious homemade food served in a buffet style. It means no menus are headed as everything is included in the buffet. The prices range as follows; adults $13.25, kids ages 5-7 $5.25 ages 8-11 $7.25, and ages 1-4 are free. If you fancy some seafood like hushpuppies, fried cod fillets, shrimp, and stuffed crab, you can pop in on Friday nights from 4 P.M to 7.00 P.M.Dessert is also available. In addition, they provide a fantastic selection of baked goods, jams, and unique gifts to take home with you. The Old CookStove is open Thursdays 4 P.M. to 7 P.M. Friday to Saturday 11 A.M. to 7 P.M. and Sunday to Wednesday it is closed.
Johnny's Bar-B-Q
It is located at 1401 4th St SW Cullman, and other than the amazing barbeque, it is also known for great tea, French coffee, and some sickeningly sweet hot white chocolate. In addition, this barbeque restaurant serves delicious coconut pie, pecan pie, banana pudding, pork sandwiches, tasty carnitas, and smoked chicken. It is always open Tuesday to Saturday 11 A.M to 8 P.M, closed Monday and Sunday. Other than mouthwatering meals, there is also a drive-through.
All Steak
It is located on 323 3rd Avenue SE, Cullman, Alabama 35055. It is open Monday to Thursday 4 P.M to 9 P.M, Friday and Saturday 11 A.M to 10 P.M. It is closed on Sunday. The steaks served at All Steak are juicy, tender, and heavenly. They are sourced only from Certified Angus Beef brand prime. The fish and fresh vegetables are also delicious.
Brandin Iron Steakhouse       
The Brandin Iron Steakhouse is located at West Point 87 County Road 1242 Cullman, Al 35057 and Fairview, 430 Welcome Road Cullman, Al 35058. It is open Tuesday to Sunday from 11 A.M to 9 P.M and closed on Mondays. Some of the meals served are Mozzarella Sticks, Jalapeno Poppers, and Fried mushrooms. The dinner salad served here is a large garden salad with tomatoes, lettuce, bacon bits, cheese, cucumbers, croutons, and diced ham. Baked potatoes, rustler's rice and sautéed mushrooms, char-grilled steaks, and other steaks are also part of the menu.
Dutch Oven Bakery
It is located at 1205 Evergreen Rd, Falkville, Al 35622-5513. The Dutch Oven Bakery has finger-licking cinnamon rolls. It offers takeout services too. It is open Tuesday to Saturday from 8.30 A.M to 5 P.M and closed on Sunday and Monday. It serves bread, meat, cheese, and condiments. As for bread, you can choose either Garlic Cheese, Sour Dough, Sour Dough Wheat, and Bacon Cheese. If you love some cheese, you can select either Pepper Jack, American, Colby, Swiss and Smoked Cheddar. Condiments include Mustard, mayonnaise, and others, while meat has a selection of Deluxe Bologna, Ham Virginia, Roast beef, Turkey Breast Cajun, etc.
All these restaurants have friendly staff. If you have ever dined in a restaurant with rude staff, you understand the discomfort one feels. However, for one to enjoy eating their food, the atmosphere has to be comforting. It is something all these five restaurants have in common.
In the comment section, which Amish restaurant you found to have spectacular service with fantastic food, let me know in the comment section which Amish restaurant you found to have spectacular service. If it is not on the list, kindly write it down.