Iowa is a state of the United States and is located in the Midwestern region of the country; The state shares borders with three of the famous rivers Mississippi to its east and Missouri & Big Sioux to its west. It also shares borders with six states: Wisconsin to the northeast, Illinois to the east and southeast, Missouri to the south, Nebraska to the west, South Dakota to the northwest, and Minnesota to the north.
The state of Iowa is landlocked means there is nobody of water around it, but that doesn't stop it from serving fresh seafood. The seafood restaurants are stocked with fresh seafood daily across the state. Whether it was caught in the Mississippi or flown in daily, there is plenty to choose from at Iowa's best seafood restaurants, making multiple visits a must. Here is a list of the 5 Best Seafood Restaurants in Iowa that you must check out.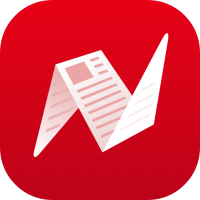 1. Splash Seafood Bar & Grill, Des Moines, Iowa
Splash Seafood Bar & Grill, one of the fancy restaurants in the state of Iowa, can be found in the streets of Des Moines. The restaurant flies in their seafood daily from major fish ports across the country to make sure their customers have the freshest bite. Grab an item from the menu and pair it up with their award-winning wine selection. Splash Seafood Bar & Grill is a restaurant where you will have the best eating experiences that would make you come back for more. Aside from being in an inland state, they provide the freshest ingredients and food possible.
2. Waterfront Seafood Market, Ankeny, Iowa
Waterfront Seafood Market is a family-owned and operated restaurant located in West Des Moines and has served its customers since the mid80s. Alongside the market is a community staple. There is this other branch which started in 2008 in Ankeny. Whichever you wish to go to, you won't be disappointed. You will find an oyster bar, sushi bar, seafood market, and a seating area where you can wait while your order is being made. You have the option to take your food back home. The popular dish that Waterfront Seafood Market serves is catfish or walleye, and you'll have your seafood fix here.
3. Catfish Charlie's, Dubuque, Iowa
Catfish Charlie's serves a full menu of lunch, dinner, and Cajun options, Catfish Charlie's of Dubuque has some of the best tasting seafood, and it has a lot to offer other than food. The popular dishes include blackened grouper and po'boy sandwiches. Catfish Charlie's has something for everyone, including turf options to go with the surf. This place is a haven for any seafood lover; Catfish Charlie's menu is so much variety it will make you coming back for more delicious food.
4. Big Muddy's, Burlington, Iowa
Big Muddy's is the place to visit if you want to experience the taste of the mighty Mississippi. The restaurant is located in Burlington near a river and has served its guests'delicious food for 25 years. Big Muddy's menu has various food items featuring a selection of steaks, chops, ribs, chicken, and seafood. You are recommended to try anything from the menu, whether it's an appetizer or an entree, frog legs, or top catfish fillet, and you'll know why it's a full seafood restaurant in Iowa.
5. Sneaky Pete's Steakhouse, Le Claire, Iowa
Sneaky Pete's is a steakhouse, but they also serve seafood, and I must say that they do a pretty good job at it. The restaurant not only does a great job at seafood, homemade salads, and specialty drinks. So whether you come to Sneaky Pete's to dine, or to wine, or to taste some great seafood, you'll enjoy the fun atmosphere of this neighborhood steakhouse and seafood restaurant.
Iowa has some of the best seafood restaurants, and it a highly recommended to visit Iowa if you love seafood. They serve some of the freshest seafood and ingredients to the visitors.