Illinois is a state of the United States and is located in its Midwest. Illinois's GDP comes from a diverse economic base, natural resources such as coal, timber, and petroleum in the south, and With Chicago in the northeast, small industrial cities, and massive agricultural productivity in the north and center, which makes it the fifth-largest GDP in the United States.
A considerable part of Illinois cuisine consists of seafood. The seafood restaurants in Illinois compete with some of the best in the country. Here is a list of the five best seafood restaurants that you must try on your visit.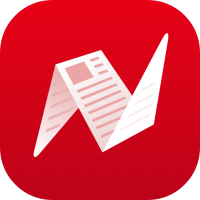 1. Bob Chinn's Crab House, Wheeling, Illinois
Bob Chinn's Crab House has some of the freshest seafood in Illinois. This restaurant is located in Wheeling and has been serving its guests for over 30 years. Their consist of some expensive items. They are famous for their fried shrimp and scallops, New Zealand green-lipped mussel, char-grilled orange roughy, and King Crab over fettuccine alfredo. Other than this, their menu has a variety of items that should be tried.
2. Pappadeaux Seafood Kitchen, Westmont, Illinois
Pappadeax Seafood Kitchen is consistent at serving delicious seafood with an influence from French cuisine. This restaurant is family-owned, and they treat their customers as a family as well. Pappadeax Seafood Kitchen serves some fresh seafood, and the popular dishes include tasty calamari, crab, and lobster tail. Other words like crawfish etouffee, oysters, and deep-fried alligators are also famous among the visitors. This place is a nice escape from a rigid daily routine. You should visit on weekends for a casual meal or dinner.
3. Shaw's Crab House, Chicago, Illinois
Shaw's Crab House is like any other classic seafood restaurant, but it is decorated in a 1940s style dining room that gives it a different vibe. The restaurant has a vibrant and exquisite oyster bar that is stocked with fresh seafood. Shaw's Crab House is located in downtown Chicago. The restaurant has a massive variety of items to select from; they have over 40 new seafood dishes on their menu, which are served by attentive wait staff. The visitors here love the Sunday brunch buffet, which includes delicious seafood such as fresh oysters, lobster mac and cheese, and mini crab cakes.
4. Catch 35, Chicago, Illinois
Catch 35 restaurant has some of the freshest seafood and ingredients that you can get. Catch 35 is the answer to your fresh and flavorful seafood cravings. This Seafood restaurant is known for its efficient waiting staff. Their seafood is delicious and cooked to perfection. The dishes popular among the guests include the shrimp crab bisque, filet medallions, Alaskan halibut, and grilled Atlantic salmon. You should try this restaurant if you haven't its worth a try.
5. The Original Island Shrimp House, Palos Park, Illinois
The Original Island Shrimp House is famous among seafood lovers, and they are flocking the restaurant for a good reason. The restaurant has some fresh and delicious seafood moreover they have a friendly service. This restaurant is best for casual dining with friends. The favorite item on the menu includes shrimp, oysters, and scallops. Other than this,new the guests love their lobster rolls, clam chowder, and fried shrimp.
Illinois has some of the most high-quality seafood restaurants in the country. They serve some of the fresh and delicious seafood that locals and travelers from across the country can appreciate. The seafood scene in Illinois should not be missed.