Idaho is a landlocked state in the Pacific Northwest region of the United States. It shares borders with Montana to the east and northeast, Wyoming to the east, Nevada, Utah to the south, and Washington and Oregon to its west. To the north, it shares a small border with the Canadian province of British Columbia. The population of Idaho is approximately 1.8 million. The capital and largest city of Idaho state is Boise.
If you ever get a chance to visit Idaho, then these are the five best restaurants for seafood in Idaho that are a must-try.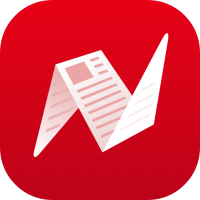 1. Cedars Floating Restaurant, Coeur d'Alene
Cedars Floating Restaurant is among the best seafood restaurants in Idaho state. The restaurant has quite a reputation built over the years, and it has been serving fresh seafood dishes to its guests since the mid-60s. Their food represents authentic taste, Northwestern flavor, freshness, and Idaho as it should be. Their famous dish is a perfectly charred cedar plank salmon. Another one that you must try is a diner's favorite, smoked trout. Enjoy all these with the popular dishes with the beautiful views.
2. Emilio's, Boise
Emilio's is an underrated gem of a restaurant that is tucked away inside the Grove Hotel. The seafood items on their menu are so fresh that you would forget that this was not a landlocked state. The popular dishes from the menu includes Monkfish and chips, wrapped in pancetta and covered with a topping like a tangy blood orange sauce to wild Alaskan salmon served on a bed of spinach and lightly glazed with lemon and sweet onion vinaigrette. Everything Emilio's serve is creative, flawless, and tastes fresh from the ocean.
3. Lucky Fins, Boise/Meridian
Lucky Fins is located on 1441 N Eagle Rd. Meridian, ID 83642. They have some of the best seafood items on their menu. All of their ingredients and seafood are fresh. This place is best for casual dining and relaxing with family or friends. Lucky Fins seafood is so full of flavor that it will mess with your tastebuds in a good way. The restaurant serves everything from fresh fish that locals hand-deliver to their lobster tots to sushi, and there's something for everyone here. Their most famous item from the menu is The El Diablo Roll.
4. Lodgepole, Moscow
Lodgepole is located at 106 N Main St. Moscow, ID 83843. This restaurant is the newest edition to their vast list of seafood restaurants, and it is already making waves in the seafood industry. This place is best for casual dining on weekends. They are highly supportive of the locals and serve fresh delicacies with a creative, seasonal menu that changes with the local produce. The restaurant is famous for dishes like a Seafood stew, a smoked fish plate, and crab cakes. They always come up with creative words that treat9uu0i4k-0 the senses with their crisp, fresh appeal and local twists.
5. Jollymore's, Lewiston
Jollymore's is located at 1516 Main St. Lewiston, ID 83501. They have some fresh seafood, and that for a restaurant in a landlocked state is an impressive feat. Their fish is so tender that it melts in your mouth. Jollymore's stands out from other restaurants when it comes to the flavor and personality of the food. The famous dish from the menu is the perfectly seared Steelhead and Sturgeon. This dish from the menu takes it a step ahead; coho salmon glazed in brown sugar and herb is something you must not miss out on.
Not many people know and think of Idaho when it comes to fresh seafood, but that is not true. Idaho has some of the best seafood restaurants. The seafood is as readily available in the gem state as any coastal state. The restaurants here serve some of the most exquisite dishes that should not be missed upon.