Anastasiia Rusaeva/Unsplash
Hawaii is a tourist destination, and every year thousands of people visit. It once acted as an independent nation, but now it is a state of the United States. Hawaii is west of the United States in the Pacific Ocean, about 2,000 miles from the United States mainland. Hawaii is a collection of islands, and it's the only state to have tropics.
Most of Hawaii's cuisine consists of seafood because an ocean surrounds it. Here is a list of the five best seafood restaurants that you must try on your visit.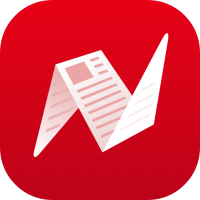 1. Ulu Ocean Grill at Four Seasons, Hawaii
The Ulu Ocean Grill has one of the best seafood in Hawaii. This place is fancy, and it's perfect for celebrating something or someone important to you. There is no doubt about the freshness of the seafood because 75 percent of the ingredients are locally sourced. Therefore, their dishes are incredibly fresh and delicious. 'Ulu Ocean Grill famous dishes include baked abalone, charred locally caught octopus, sushi, sashimi, over-roasted mahi-mahi, lobster tails, and stir-fried shrimp with noodles. This place must not be missed, enjoy the delicious dishes with the beautiful view and relax.
2. Mama's Fish House Restaurant & Inn, Hawaii
Mama's Fish House Restaurant & Inn is a family-owned restaurant, and they treat their guests as a family. The restaurant serves fresh seafood, which is locally sourced. They have both indoor and outdoor dining areas which are decorated to represent the natural diversity of Hawaii. The seafood is fresh because owners collaborate with local anglers and serve all of their fish within 24 hours of it being caught; thus, the menu often changes. The popular dishes include Onaga sautéed with mushrooms and mahi-mahi stuffed with crab and lobster with a macadamia nut crust.
3. Lahaina Grill, Hawaii
Lahaina Grill is famous among seafood enthusiasts. The restaurant gives a cozy vibe with a warm interior decorated with nature-inspired artwork. The dishes are locally sourced; hence they are fresh and taste amazing. This is a perfect place to enjoy your food with beautiful views. The popular dishes include their signature sautéed mahi-mahi cooked with local spinach, mashed potatoes, and pancetta. Another one of their famous dishes is the sesame seed crusted ahi with vanilla bean rice. Aside from these, they have other dishes on the menu that you must try.
4. South Maui Fish Company, Hawaii
South Maui Fish Company is a food truck that gives competition to the big restaurants. They serve fresh fish, which is sourced locally out of their bright red truck. They make sure that there is no harm to marine life, so they use sustainably caught fish. The popular items on the menu include coconut poke bowl, daily poke unique, fish tacos, and fish plates. They also have sides on the menu that provides for pineapple-coconut slaw and rice. As they use fresh, locally caught fish, the menu can change frequently. You should not miss out on this one; it's worth a try.
5. Napua Restaurant, Hawaii
Napua Restaurant is a fancy restaurant, and they serve some of the best seafood in Hawaii. Their ingredients and seafood are fresh because they are locally sourced. Napua Restaurant serves both lunch and dinner, which you can enjoy some of the fantastic ocean views while dining on exquisite seafood. The dinner menu includes poke, calamari, the catch of the day, and seared ahi. A menu for kids is also available for young food lovers.
Hawaii is an obvious choice when it comes to dining with fresh and mouthwatering seafood. The diversity in cooking style makes this place more desirable for seafood. Hawaii has some of the most exquisite seafood restaurants, and they serve a variety of flavorful seafood.
In your opinion, which restaurant is best for eating seafood in Hawaii? Let us know in the comment section.