Georgia is in the Southeastern region of the United States, bordered to the north by Tennessee and North Carolina, to the northeast by South Carolina, to the south by Florida, and the west by Alabama. Georgia has the Atlantic Ocean to its southeast from where all the seafood comes from. Georgia has the 8th highest population in the United States. According to a census 2020, the population was 10,711,908
Georgia has some of the fresh and most delicious seafood. Here is a list that you should try to get your seafood fix.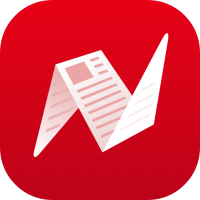 1. Marietta Fish Market, Georgia
Marietta Fish Market may not be near the coast, but that doesn't stop it from providing fresh seafood. Marietta Fish Market is the only place you'll find fresher seafood is in the Ocean itself. The restaurant is known for its more significant portions and the food that tastes amazing. The restaurant also provides fast service. The Atlanta metro will take you to this restaurant. This is the place that will turn your hard day into a beach vacation.
2. Chive Sea Bar and Lounge, Georgia
Chive Sea Bar and Lounge successfully infuses the best tastes of the sea with influences from the Southern and Asian cuisines. This restaurant is refreshing due to its unique menu. Their menu includes lobster, scallops, prawns, and striped sea bass. Aside from the seafood, they have an excellent wagyu steak if you are not in a mood for seafood. In addition, they have a raw bar that is stacked with fresh seafood. This is the perfect place to try out something refreshing when it comes to seafood. You must not miss out on this restaurant.
3. Skipper's Fish Camp, Georgia
Skipper's Fish Camp has one of the most diverse menus; it includes everyday items like wings, shrimp, calamari, oysters, buffalo alligator tail, and fried zucchini. The atmosphere makes itself is worth a visit. Other than the food, the restaurant is famous for its main attraction: a giant 11-foot mounted alligator. The Restaurant has a brick floor, and beautiful waterfront views make this a dining experience you won't forget.
4. Six Feet Under Pub and Fish House, Georgia
At Six Feet Under Pub and Fish House, you will get your fix of seafood cravings and have a beer at the same time. The location is Part seafood house and part beer pub. You should grab a beer of your choice and pair it with their delicious shrimp, oysters, fish, and some other thing from the menu. The thing that sets this pub apart from others is its variety of healthy and comfort food. Six Feet Under Pub and Fish House has something for everyone; they serve fried, baked, broiled, raw, steamed, and grilled options.
5. Fish Tales, Georgia
Fish Tales is located on beautiful Lake Lanier; the restaurant has a beachy look, a bright and vibrant interior that makes you feel welcomed. Fish Tales has some of the freshest seafood and a beautiful sunny waterfront view. They have a wide variety of seafood dishes, sandwiches, salads, and appetizers. Moreover, they serve several non-seafood dishes on the menu. Fish Tales has one of the healthiest options, making it the best restaurant to have your seafood fix. This is the place to be on weekends; there is a lake, beach, views, and food that tastes amazing.
Geographically Georgia is blessed, and the reason behind its abundance of seafood is the Atlantic Ocean which is situated to its southeast. Georgian knows food, where to find it, how to cook, and how to eat. Georgia has some of the best seafood restaurants, and you must give them a visit.
Is there any best restaurant for eating seafood in Georgia that we missed? Let us know about it in the comment section.