The city is the home to the famous Baytown Nature Center which is known to be a masterpiece of nature and the city is filled with arts and cultural heritages as well.
Baytown is a small suburban city in the state of Texas and also home to an estimated population of 71,802. The city's economy is mainly based on businesses such as ExxonMobil, Covestro, and Chevron Phillips. Also, The Baytown Nature Center and other venues including the Houston Raceway motorsports complex attract a large number of visitors annually.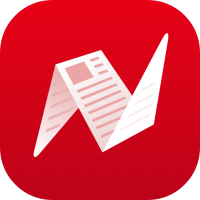 This small yet beautiful city is not only an attraction for tourists but also movie location hunters. A few out of many movies that have been filmed in this city are listed below;
Low Tide (2012)
A drama written and directed by Roberto Minervini. The movie won an award at the Venice Film Festival in 2012.
The story of a little boy who lives with his single mother where he is neglected. While his mother works the whole day and parties the whole night, the kid takes care of household works and the mother's behavior gets worsened with time as she becomes destructive and uses the boy to get over her mental trauma. The poor kid takes a drastic step in order to get his mother's attention as he doesn't see any other way to accomplish that after the tragic incident happens the mother understands that her unavailability for the kid leads him to take this step and she is determined to be a good parent and to heal from the mental traumas along with her son together. What do you think the kid does to make his mother a responsible woman?
Filming locations
Houston, Texas, USA
Baytown, Texas, USA
Beaches, Buns, and Bikinis ( 2011)
A comedy written by Sharon Cheatwood, Matt Jenkins, Doug McAbee, and directed by Matt Jenkins.
Crab Shack Sammie, the main entrepreneur in an industrial seaside on a beach of the suburbs of Texas. As he rules the beach he is known to be the king of the beach as well. As Crab Shack Sammie is determined to expand and attract more customers to his hot dog stand, he asks one of his employees named Caspar to be dressed as a hot dog for promotion purposes. The king of the beach starts to believe that his luck is hidden in the Hot Dog costume and asks the employee to always wear it. Unfortunately, the employee loses the costume as it was stolen by someone. Caspar decides to find the costume and restore good luck on the beach. Do you think the employee will be able to find the stolen hot dog costume?
Filming locations
Baytown, Texas, USA
Baytown's Finest (2016)
A crime drama written and directed by Rendell Mitchell and Nicolai Mitchell.
Hakeem Miller, a high school student who is also playing for his school's basketball team.
He is a carefree teenage guy who doesn't worry about his future at all. As he constantly parties and enjoys his life to the fullest as a youngster, even before he knows he is drowning in a dark hole of addiction. When he understands the consequences of his carefree life so much damage to his life has already occurred irreversibly. What do you think he gets addicted to?
Filming locations
Baytown, Texas, USA
Rushmore (1998), Hellfighters (1968), Nate & Freda's Magical Christmas Vacation (2016), Shine (2017) are some more of the other movies that have been filmed in this beautiful city. Which one is your favorite? Also do share with us if you know more…
Sources
https://en.wikipedia.org/wiki/Baytown,_Texas
https://www.imdb.com/title/tt5076102/?ref_=adv_li_tt
https://www.imdb.com/title/tt2221490/?ref_=adv_li_tt
https://www.imdb.com/title/tt1679150/?ref_=adv_li_tt