Edinburg is a beautiful city with many attractive venues including Scenic Wetlands and South Texas Motorcycle Museum.
The city is the third-largest city in the Rio Grande Valley region and is also home to an estimated population of 101,170. The city's economy is mainly based on local employees such as the Texas Attorney General's Child Support Unit and the Texas Department of Health Services, Human Services. The city is also known for its baseball team, Edinburg Roadrunners.
The city has provided great locations for many successful movies and a few of them are listed below.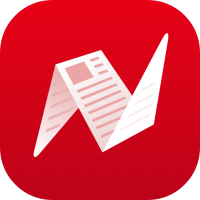 Xenophobia (2019)
A science fiction film written and directed by Joe Castro, Thomas J. Churchill, and Stevan J. Escobar.
Even Though the movie title gives away the meaning of dislike or hate against people from another country, the movie reveals the dislike and the huge hatred of aliens towards the people from the earth.
A group of six people who are complete strangers to one another, share their encounters with aliens in different stages of their lives and the abductions along with the tortures they had to undergo by speaking up about after being quiet on the issue for so long. These revealing flashbacks help these six people to heal themselves and to be assured that they are not alone in life as most of them were in thought that only they have been affected by aliens.
If you are into science fiction stories, you'd definitely be enjoying this movie.
Filming location:
Edinburg, Texas, USA
The Bar (2018)
A short TV movie written by Jennifer Johnson Lawrence and directed by Brey Browne, Jennifer Johnson Lawrence with Nich Perkins.
Jake Callahan, Caroline Cole, Michale Baron, Katie Connors, Edward Abbot, and Sam Evans are a group of six young law college students who are looking forward to starting their first semester in the first year of Law school. As their life and family backgrounds differ from each other they don't get together easily and also these six people don't like each other's presence in their lives. But when time progresses this group of students understands that they cannot survive law school without the support of each other and they also realize that they can achieve many things together including success in the Bar exams.
The movie shows how they get together as a team while struggling to like each other and pursue their goals with the help of one another.
Filming locations
Mission, Texas, USA
Edinburg, Texas, USA
As I Walk Through the Valley (2017)
A great documentary on the evolution of music in west Texas over the years, written and directed by Ronnie Garza and Charlie Vela.
The amazing journey of the evolution of music along the famous Rio Grande Valley. The documentary shows the history of musicians who contributed their talents in background music but the people didn't get a chance to recognize them. The families of great musicians who lived in the Southern Tip of Texas are also revealing their interesting life stories along with the struggles they had to face in this film.
If you are curious about the history of the amazing music which was made in Southern Texas this is a must-watch for you.
Filming locations
McAllen, Texas, USA
Edinburg, Texas, USA
Swamp Lion (to be released), The Battle: Cinco de Mayo (2009), 13 Terrors: An Omnibus Horror Film (2017), Broken Promise (2008) are some more of the other movies that should be added to the list of the movies that have been filmed in Edinburg. Do you know more? Please let us know...
Sources:
https://en.wikipedia.org/wiki/Edinburg,_Texas
https://www.imdb.com/title/tt5786942/?ref_=adv_li_tt
https://www.imdb.com/title/tt8571404/?ref_=adv_li_tt
https://www.imdb.com/title/tt8169942/?ref_=adv_li_tt