Mission, a beautiful city which is also known as the "Home of the Ruby Red Grapefruit " as a huger percentage of the city's land is filled with well-grown Grapefruits.
This is a small city with a population of around 85000. Mission possesses some of the main employers of the state of Texas including Texas Citrus Exchange and also it holds the annual Texas Citrus Fiesta Parade along with many fun events that attract tourists. The city is fastly developing due to the influence of The Mission Economic Development Corporation.
The city is not only known to be filled with ruby red grapefruits but also for being a great location for several movies. A few of them are listed below.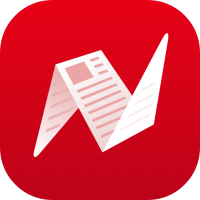 She Came to the Valley (1979)
An action-adventure drama based on the novel She Came to the Valley by Cleo Dawson. The movie's screenplay was written by Albert Band, Frank Ray Perilli, and directed by Albert Band.
Willy Westall and Pat Westall, a married couple who moved to a small town located in the Rio Grande Valley hoping for a beginning of a new life. As they are determined to be successful together they open a store and they get a considerable number of customers as well. Their normal flow of lives change suddenly as the store was robbed by a local criminal named Pancho Villa. Later, Willy Westall was found to be in contact with a man who works under Pancho Villa as well. Do you think the couple will be able to restore their lives as before?
As well as the movie, the novel She Came To The Valley is a great piece of literature.
Filming locations
Mission, Texas, USA
Missing in Brooks County (2020)
A documentary on real-life events happened in Brooks County directed by Jeff Bemises and Lisa Molomot.
The movie reveals about one of the most important yet unnoticed by the United States government, the deaths that take place on the Mexican border. 300-600 deaths occur annually as per the estimates. And a very large number of people have gone missing as well. The sole reason behind these deaths and missings is the broken system and laws on immigration of the United States. This documentary also follows two families who are in the process of finding their lost family members in the fields of Brooks county and they end up revealing more stories about missing people. This documentary is a deep revelation of these incidents.
Filming locations
Mission, Texas, USA
San Marcos, Texas, USA
Zacatecas, Mexico
James May on the Moon (2009)
James May, a famous tv presenter who has always been fond of the moon and had dreamt of landing on the moon since he was a little boy. He has also seen the moon landing on tv in 1969. Fortunately, James gets to interview people who landed on the moon and he speaks everything related to the moon landing including the preparations and how they felt. James also gets a rare chance to fly in the highest-flying jet as he was determined to get a closer experience of leaving earth. This documentary shows the determination and hard work of a person to achieve his goals
Filming locations
Mission, Texas, USA
NASA Mission Control Center, Houston, Texas, USA
Brooks Air Force Base, 3201 Sidney Brooks Dr, San Antonio, Texas, USA
The Investigators: When the Truth Calls (2019), El Diablo me da risa (2011),
The Masked Rider (1919) Escapando de las Tinieblas (to be released) are some more of the other movies that have been filmed in this city. Do you know any more movies? Please let us know...
Sources
https://en.wikipedia.org/wiki/Mission,_Texas
https://www.imdb.com/title/tt0076697/?ref_=adv_li_tt
https://www.imdb.com/title/tt11310380/?ref_=adv_li_tt
https://www.imdb.com/title/tt1489904/?ref_=adv_li_tt