A charming city with many beautiful landscapes and scenarios and also a city with a vast trail system including biking and walking trails.
The forty-seventh largest city in the state of texas and also the sixth fastest-growing small city in the United States according to Forbes magazine with an estimated population of 81,631. The city is a hub for rails and the main employers of the city include Trinity Rail Group, Eastman Chemical, and Longview Independent School District that also contribute mainly to the city's economy.
This beautiful suburban city has provided great locations for several movies and some of them are listed below;
The Runners (2020)
An action crime drama written by Micah Lyons and directed by Joey Loomis and Micah Lyons.
Ryan Stevens, the big brother of Zoe Stevens who is also taking care of his teen sister since the day their parents died in a tragic car accident. As Zoe steps into her teenage, she starts getting attraction of boys and as a result, she falls in love with a boy of her age and starts hanging out with him all the time.
Unfortunately, Zoe gets abducted while she was returning home from a party on a dark evening.
Ryan is devastated after receiving the news of his missing sister and he is determined to find her before she is forced into the human trafficking industry as that is the major issue related to kidnapping. In the process of chasing Zoe's kidnappers, the shocking truth about Zoe's boyfriend gets revealed, and also Ryan gets trapped in a Mexican drug cartel. Do you think Ryan will be able to rescue her sister?
Filming locations
Hallsville, Texas, USA
Longview, Texas, USA
Agenda (2007)
A thriller story which was written by Danny Martin, Jonathan de la Luz, and directed by Jonathan de la Luz.
John and Magdalena Linney, a married couple who are living happily in the suburbs of Texas. Meanwhile, a young man named Alec Foster crosses his path with the couple. A series of strange events happen in these three people's lives as their beliefs and perspectives towards one truth are different from each other. Three of them are determined to chase what they believe is the truth and they face mysterious consequences of their decisions.
A twisted movie that will keep you confused and excited till the very end.
Filming locations
Lake O' The Pines, Texas, USA
Longview, Texas, USA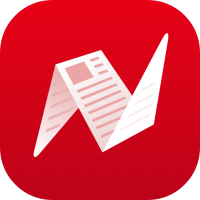 A Shade of Dawn (2013)
A mystery thriller drama written and directed by Adam Vermillion.
Diana Moore and Erin Williams, two young and energetic women who are also very good friends. Their lives start to change as one of them chooses to get engaged to the guy she loves and hoping to be married sooner while the other claims that she strangely got a cryptic message and she also claims that the message is from a supernatural stranger. As the friends decide to go after the message they face several mysterious events in the process that cause them to be much more excited to know about this stranger. Whom do you think is the supernatural stranger in this story?
Filming locations
Longview, Texas, USA
Hands On a Hardbody: The documentary (1997), COVID 19 Invasion (to be released), My Name is Charlie Raine (2019), The Hunt Chronicles (2006), Touch of Heaven (2006) are some more movies and documentaries that have been filmed in this city. Which one is your favorite? If you know more please let us know…
Sources:
https://en.wikipedia.org/wiki/Longview,_Texas
https://www.imdb.com/search/title/?locations=Longview,%20Texas,%20USA&ref_=ttloc_loc_3
https://www.imdb.com/title/tt3290322/
https://www.imdb.com/title/tt0892035/?ref_=adv_li_tt
https://www.imdb.com/title/tt3166638/?ref_=adv_li_tt