A beautiful suburban city that is also home to several natural greeny parks.
Allen, a city with an estimated population of 105,623. The city is known for hosting the city's largest festival, the last Saturday of June celebration, which consists of food festivals and music concerts. The celebration accounts for attracting a considerable number of visitors. Main providers to the city's economy are Allen Independent School District and The Village at Allen and Fairview.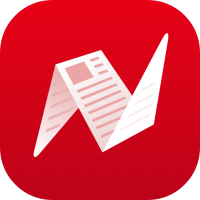 The city is not only known for the festivals it hosts but also for being a great location for many successful movies. Some of these movies are listed below;
The Last Champion (2020)
A newly released sports drama written by Hallie Todd, Glenn Withrow, Ivy Withrow, and directed by Glenn Withrow.
John Wright, a professional wrestler who has also won wrestling championships in the past years of his career. He has also been the hometown's favorite high school wrestler until he made an unfortunate decision that caused people to lose respect towards him. He was no longer the hometown's favorite wrestler, which also caused him to leave his hometown with disgrace. Years later as an Olympian, he returns back to his town and realizes that his past decisions still haunt him. What do you think was his decision which made him feel horrible for years?
Filming locations:
Allen Community Ice Rink, 200 E Stacy Rd, Allen, Texas, USA (State Wrestling Championships)
Moscow, Idaho, USA
88 Hits (2003)
A crime comedy written by Blake Calhoun, Troy Grant, and directed by Blake Calhoun.
Tommy Pascadelli and his family including Paul and Rachel Pascadelli, a once well-known and respected family for being involved in crimes and for not getting caught. But the present scenario is way different from the past and the whole family is in a bad situation as they are unable to make money by the methods they used before such as mobbing and underworld activities and also they are not respected anymore by anyone in the current society they live in.
If you are stressed in life this is a must-watch as 88 Hits is a hilarious story for anyone who is in need of a good laugh.
Filming locations
Allen, Texas, USA
Fort Worth, Texas, USA
The Body (2005)
A comedy written and directed by Ryan Paige
Maureen Pastorini is married to James Pastorini and they have been living a normal life in the suburbs of Texas until a strange incident happens that causes a huge change in their lives.
Unexpectedly, they find a beautiful young woman lying on the floor of their dining room floor and after checking they find out that the girl is dead. The couple is confused about how the body gets inside the house as they both are very much confident that the doors were locked. Suddenly they realize that something should be done to the body and their wondering about how it gets in is not going to change the situation.
They decide to get rid of the body by themselves without going through the burdens of police involvement. In the process of getting rid of the girl's body, they face hilarious struggles with various people including a farmer, a mafia member, and most importantly the mother-in-law.
Filming location:
Allen, Texas, USA
True Stories (1986), Baphomet (To be released), Brewter McCloud (1970), American Cliche (2013), Wishbone's Dog Days of the West (1998) are some more of the other movies that have been filmed in this city. Which one is your favorite and Do you know more? Please let us know…
Sources
https://en.wikipedia.org/wiki/Allen,_Texas
https://www.imdb.com/title/tt0363683/?ref_=ttloc_loc_tt
https://www.imdb.com/title/tt1101030/?ref_=adv_li_tt
https://www.imdb.com/title/tt5689056/?ref_=adv_li_tt