Priscilla Du Preez / Unsplash
A small city with a lot of beautiful landmarks as well as people.
The city is home to nearly 100,000 residents and is the second-fastest-growing city in the country. The city is known as the international headquarters of Dell technologies and Dell technologies contribute majorly to the city's economy.
The city's uniqueness has provided great locations for many movies and some of them are listed below: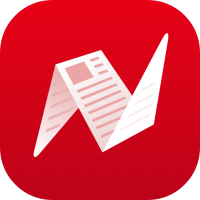 Idiocracy (2006)
An adventure science fiction comedy written by Mike Judge, Etan Cohen and directed by Mike Judge.
Joe Bauers is a soldier who works for the US army and gets selected as a test subject for a super-secret experiment which is conducted by the US army. He gets selected because he is was considered be the most average person in the armed forces. The experiment is a human hibernation project and is supposed to end within a year. As they didn't have a female subject, the officials bribe a guy who works as a prostitute supplier to clients and gets a prostitute named Rita for the experiment. Joe and Rita are put to sleep in a chamber and due to some issues the army base gets closed and everyone forgets about the experiment. Joe and Rita don't wake up in a year and they wake up after five hundred years, in 2505 to be exact. Even though Joe has been a very average guy he realizes here in the future his IQ is far ahead of the people who live in the future. Joe is in search of a way to go back to 2005 and he gets to know about a time machine but the owner refuses to help him initially. Do you think Joe will be able to go five centuries back?
Filming location:
Round Rock, Texas, USA
Friday the 13th (2009)
A horror-thriller story written by Victor Miller, Damian Shanon, Mark Swift, and directed by Marcus Nispel, and the movie has won two awards.
Jason Voorhees is one unlucky guy who had to witness his mother's death by beheading on the 13th of June and after that tragic incident, he starts living in the woods near Crystal Lake where his mother was murdered. And also, he becomes a preparator who kills everyone who appears in his sight.
After many years of this incident, a group of friends arrives for a camping trip at Crystal Lake. Jason kills each one of the group except a girl named Whitney Miller as she resembles Jason's mother when she was young. Weeks later another group of friends including Whitney's brother come in search of Whitney Miller and they also get to face traumatizing experiences. What do you think Jason would do to them?
Filming location:
Marshall, Texas, USA
Round Rock, Texas, USA
Beyond the Darkness (2018)
A fantasy-thriller written and directed by Danny Carrales, the movie is also known as the Haven's War.
Jonah Thomas is a senator of the United States and he finds himself in the middle of two battles that are very different from one another as one is on the Earth where the government fights with terrorists and the other one are between his internal demons and spiritual. He needs to choose darkness or light within himself which makes him good or evil. What do you think he will have to choose?
Filming location:
Round Rock, Texas, USA
The Texas Chainsaw Massacre (1974), The Rookie (2002), Kopy Kings (2016), The Conway Curve (2017) are some of the other movies that have been filmed in Round Rock.
Do let us know if you know more…
Sources
https://en.wikipedia.org/wiki/Round_Rock,_Texas
https://www.imdb.com/title/tt0758746/?ref_=ttloc_loc_tt
https://www.imdb.com/title/tt0387808/?ref_=adv_li_tt
https://www.imdb.com/title/tt1885325/?ref_=adv_li_tt