A charming city that is also the home to the beautiful waterfall 'Wichita Falls' which is a beautiful man-made creation by crossing the Wichita River.
The city is the thirty-eighth place in the list of most populous cities in the state of Texas. Shepherd Air Force Base, Wichita Falls Independent School District, United Regional Health Care System are some of the main employers of the city that contribute mainly to the city's economy.
The city's beauty and the creations such as the world's littlest skyscraper building have been caused for the filming of several movies in this city. A few of them are listed below.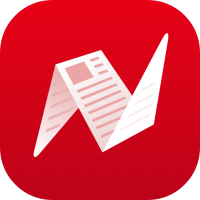 Painted Hero (1997)
A thriller drama co-written and directed by Terry Benedict.
Virgil Kidder, a rodeo clown who drifted away from his family a long years ago and now returns home hoping to be united with his family and friends again. After he is back, he meets a pretty girl who is a little bit of an abnormal person with weird thoughts named Teresa and she thinks she is a vampire. The fact that Teresa is a crazy woman, doesn't stop Virgil from falling in love with her. Unfortunately on one night, Teresa dies suddenly one night and poor Vigil is unlucky enough to witness her death. Even though he did nothing, he gets blamed for the murder and he becomes a major suspect. With a broken heart as he lost Teresa, he now has to fight to prove his innocence. Do you think he will be able to come out clean?
Filming locations:
Venus, Texas, USA
Wichita Falls, Texas, USA
Peter Jennings Reporting: The Kennedy Assassination- Beyond Conspiracy (2003)
This historical documentary was written by Edward Gray, Mark Obenhaus and directed by Mark Obenhaus. This great documentary has won three awards including Best Single Documentary at the Broadcasting Press Guild Awards.
The movie is an attempt to reveal the truth about the assassination of President John F. Kennedy while most Americans are blindly believing all the conspiracy theories like Lee Harvey Oswald was not alone. This tragic assassination took place on November 22, 1963 The movie debunks many conspiracy theories such as the involvement of the CIA, Cuban Prime Minister Fidel Castro, and Vice President Lyndon B Johnson with the reasons why they can't be the truth. Do you believe those conspiracy theories about president John F. Kennedy's death? Then this is a must-watch for you.
Filming location:
Austin, Texas, USA
Wichita Falls, Texas, USA
Single and Dealing with It (2003)
A comedy written and directed by Robert Rowland. The movie has won two awards including the Best Comedy Feature film at the Bare Bones International Film and Music Festival in 2004.
The story revolves around how men think about the relationships with their loved ones including girlfriends, wives, and other family members. This also talks about how men cope up with not having relationships when every other guy around them is having them. However, even though this is a comedy the movie reveals how most men think about women in real-life situations.
If you are into hilarious movies that make you laugh so well then this movie is for you.
Filming location:
Houston, Texas, USA
Oklahoma City, Oklahoma, USA
Wichita Falls, Texas, USA
The Last Picture Show (1971), Texasville (1990), Ole Rex (1961), Ride Texas 2013 (2014) are some of the other movies and documentaries that have been filmed in this beautiful city. Which one would you pick to see first? and do let us know if you know any other movie that was shot in this city.
Sources
https://en.wikipedia.org/wiki/Wichita_Falls,_Texas
https://www.imdb.com/title/tt0117280/?ref_=adv_li_tt
https://www.imdb.com/title/tt0387490/?ref_=ttloc_loc_tt
https://www.imdb.com/title/tt0348038/?ref_=ttloc_loc_tt