Richardson is a charming city that gives away a nice suburban feel and also a city with a huge cultural diversity.
The city is home to a population of 121,323 and is an inner suburb of Dallas. This city possesses a large number of telecommunication companies which provide a major contribution to the city's economy. Also, this is a culturally diverse city as several foreign-born immigrants have settled in Richardson.
As the city possesses many beautiful landscapes and buildings with an architectural value, Richardson has provided great locations for several successful movies, a few of them are as follows: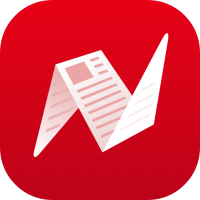 Primer (2004)
A science fiction film written and directed by Shane Carruth
Aaron, Abe, Robert, and Philip are four engineers who are currently working on a new project and their workplace is Aaron's garage. They are working on this as a side project and they all have their own day jobs as well. The project was initiated by Aaron and Abe and they invited Robert and Philip to join with them. As the project goes on, Abe suddenly discovers that their current project, the protein super incubator could be turned into a time machine and as he needs to prove it he does it by risking his own life and being the subject of the experiment. As Aaron and Abe decide to keep this a secret and win a huge prize for their miraculous invention, conflicts occur between the friends over the ownership of the project and they are unable to agree with each other's decisions about the project. Whom do you think will be eligible for prizes as the owner?
Filming locations:
Addison, Texas, USA
Richardson Public Library - 900 Civic Center Drive, Richardson, Texas, USA
Rain (2006)
A drama based on the novel Rain written by Virginia C. Andrews and the movie is directed by Craig DiBona
Rain Arnold is a young pianist who has been raised by an African American family as her mother is a rich white woman and the father is black and her being black as a baby has caused her mother to pay her current family to adopt Rain and her sister Latishia Arnold.
Her sister gets killed by a street gang and as Rain witnesses the murder, the gang is chasing Rain. As her step-parents are scared to keep Rain with them they send her to her biological grandmother. The grandmother accepts Rain who is still grieving over her sister's death and protects her. Do you think the gangs will be able to find Rain?
Filming location
Charles W Eisemann Center - 2351 Performance Drive, Richardson, Texas, USA
All Underdogs Go to Heaven (2021)
A newly released sports movie written by Ines Aitsahalia, Morgan Carmen, Jeremy Desmon, and directed by Ashley Marinelli.
The ball is the most admired sport of a small suburban city called Partham city. The city's Ball team is known as Partham Pollawogs and the team is not at all good at this sport. The movie shows the struggle of coach John Yossarian and speed consultant Stacy Callahan in the process of making the team winners. Do you think this underdog team will win?
The movie has been filmed all over the United States including this city.
Filming locations:
Haynesville, Barbados
Sherman Oaks, California, USA
Richardson, Texas, USA
Having My Baby (2009), Bad Folks (To be released), It Happened One Weekend (1974), My Father's Daughter (2002) are some of the other movies that have been filmed in this beautiful city. Which one would you pick to see first? Do you know any more? Please let us know…
Sources
https://en.wikipedia.org/wiki/Richardson,_Texas
https://www.imdb.com/title/tt0390384/?ref_=ttloc_loc_tt
https://www.imdb.com/title/tt0478237/
https://www.imdb.com/title/tt13877228/?ref_=ttloc_loc_tt