Weston is considered to be the master-planned suburban community in Broward County, Florida, United States. It is located 31 miles northwest of Miami. It is the most western city in Broward County and its entire west side is next to Everglades. It had an estimated population of 65,333 as of the 2010 census.
Weston is known for its lush landscapes and distinctive neighborhoods. This is the place where you'll find art festivals and celebrity golf tournaments. Weston also offers beautiful biking and walking trails for a tranquil Florida escape.
Some of the movies that were filmed in Weston are mentioned below.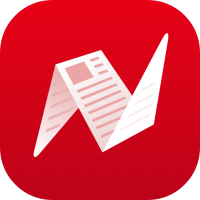 The Everglades Killings/ Lake Fear 2: The Swamp (2019):
This movie is written by Ashley Billington (story by), Ben Wilder (story by), and Sean Therrien (story by) and it is directed by Ben Wilder. This horror movie has a tagline of "Spring Break or Die." The story revolves around the life of a group of students who come to South Florida to spend their spring break but all hell breaks loose when a dangerous creature is roaming around the forest by the lake looking for blood.
When a group of students comes to South Florida for their Spring break. These thrill-seeking young people are looking for action and excitement. Their thirst for adventure leads them to the black waters of the Florida Everglades - a place with mosquitoes the size of birds, snakes as long as school busses, and tens of thousands of flesh-ripping alligators. But not only that but this place is also known to be the home to a wild creature with two legs and an insatiable thirst for killing.
Filming Locations:
Weston, Florida
Fort Lauderdale, Florida
3209 (2006):
This short drama is written and directed by Kevin Buchholz. This short drama is about Ivan Verinoski, a U.S citizen who is accused of showing support to the rebels, and now he must find a way to plead himself guilty.
After the United States loses World War III, the U.S occupied by a fascist military regime, and all U.S. citizens are allotted numbers instead of names. Number 3209, Ivan Verinoski, is accused of showing public support for pro-rebels and now must plead his case to local military officers.
Filming Locations:
Weston, Florida
El Ultimo Leon (2012):
This short crime drama is written and directed by Franzis Muller and Charles W. Murphy. This movie is about two young boys who support each other during their hard and chaotic times in South America when they try to cope up with the cultural difference.
El Ultimo Leon, this movie follows the life story of two young boys as their try to learn the cultural difference and cope up with it. In a harsh situation within the unknown depths of South America, new friendships will form but others will be lost as these boys' lives will change forever. This short movie is a lesson for everyone and teaches us that everything happens for a reason and after every hardship there is ease.
Filming Location:
Weston, Florida
Tech Support (2010):
This short comedy movie is written and directed by Gary Dunkel. One of the quotes of this movie that became very famous is, "I'm gonna kick this guy in his power supply!"
The story of this short movie revolves around the life of a man who hates tech support companies. He owns a home-based business and one day his computer stops working. Now, he is forced to call one of these annoying Tech Support Companies and get his computer fixed.
Filming Locations:
Weston, Florida
Which one of these movies is your favorite? Let us know!
Sources:
https://en.wikipedia.org/wiki/Weston,_Florida
https://www.visitflorida.com/en-us/cities/weston.html
https://www.imdb.com/title/tt5515374/?ref_=adv_li_tt
https://www.imdb.com/title/tt1084659/?ref_=adv_li_tt
https://www.imdb.com/title/tt2547414/?ref_=adv_li_tt
https://www.imdb.com/title/tt1714119/?ref_=adv_li_tt