Fort Myers is the county seat and commercial center of Lee County, Florida, United States. As of the 2019 U.S. Census, the population was estimated to be at 87,103. Fort Myers is the gateway to the Southwest Florida region and a major tourist destination within Florida.
Fort Myers is known for its nature and historical estates that serve as a gateway to a stretch of islands including the Sanibel area, known for its famous shelling beaches.
Some of the movies that were filmed in this city are mentioned below.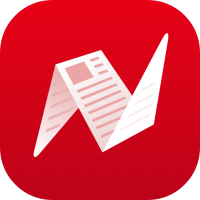 Hanging Millstone (2019):
This crime-thriller movie is written and directed by Curtis Collins. This thriller depicts some parental choices and the results of those choices. The Hanging Millstone shows the importance of the choices that parents make because if made a wrong choice, the results could be devastating and affect a number of their coming generations.
Everyone makes choices in their life, especially parents. Sometimes the choices we make result in some long-lasting effects and they come back to us in multiple and maybe bad and negative ways. These choices of the parents do not only affect their own children but also the children of their children. Remember, when it comes to parenting, do your best to make the right choice.
Filming Locations:
Fort Myers, Florida
Naples, Florida
Tethered (2016):
This thriller movie is written by Chris Foster and Michael W. Mears II and it is directed by Chris Foster. This movie was nominated for two awards out of which it won one award (Top Indie Film Award). It is a movie about a guy who has been sentenced to house arrest and he soon realizes that jail isn't the worst thing that could have happened to him.
Tethered is an independent film in the purest form. It follows the life of a pure-hearted young boy who takes a fall for his friends which turns his life upside down. As he tries to get used to this restrained life he realizes that there is much more that is going on around him. Although he sees everything happening he can't do anything since he is on house arrest which makes him feel useless.
Filming Locations:
Fort Myers, Florida
Moment of the Truth (2017):
This action-crime drama is written and directed by Tim Ritter. This movie has the tagline of "Time is up for Jess Rabarass." The story revolves around the life of Jess who has just been saved at the last moment from a terrible death. Now in a town where people hate him and there are forces waiting to finish the job of killing him, he must find a way to save himself.
After Jess Rabarass is saved from a hideous death at the last moment, he runs back to his hometown in order to hide and buy some time for himself so that he could figure out who saved him and why. But he has to be very careful because there are enemies lurking around him and the people of his hometown also hate him. Jess must stay alive long enough to set right all that has gone so horribly wrong.
Filming Locations:
Fort Myers, Florida
Reading Kate (2015):
This drama genre movie is written and directed by Jefferson Moore. It has the tagline of "If you've ever been someone's last hope…" This movie is based on a true story. This movie is about a man who has been down on his luck academically is called to the side of his ex-wife as she is in dire need of help. She may or may not be suffering from a debilitating disease. This movie can touch people's souls and teach everyone a good lesson.
Filming Locations:
Fort Myers, Florida
Destin, Florida
Key West, Florida
Fairhope, Alabama
Louisville, Kentucky
Which one of these movies is your favorite? Let us know!
Sources:
https://en.wikipedia.org/wiki/Fort_Myers,_Florida
https://www.visitflorida.com/en-us/travel-ideas/fort-myers-and-sanibel-area.html
https://www.imdb.com/title/tt4773290/?ref_=adv_li_tt
https://www.imdb.com/title/tt5845336/?ref_=adv_li_tt
https://www.imdb.com/title/tt5355868/?ref_=adv_li_tt
https://www.imdb.com/title/tt3484728/?ref_=adv_li_tt