Ohio is one of the states in the Midwest of the United States. It is the 34th-largest state by area. Its population sums up to 11.8 million, and it is the seventh-most populated region. Ohio, also known as Queen City, has restaurants from cozy to spacious with some incredible views. Ohio is gifted with the beautiful hills of Amish Country and the delicious Amish cooking that comes with it. Enjoy their down-home cooking with stunning views. Here is the list of the five best Amish restaurants that you will love to visit.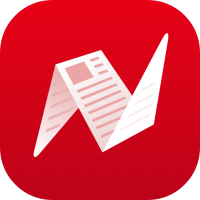 Der Dutchman Restaurant:
Der Dutchman Restaurant is located at 445 S Jefferson Ave, Plain City, OH 43064, United States. Der Dutchman restaurant will feel like a home with a cozy atmosphere; they are known for their comfort food that would want you to keep coming back for more. If you don't like crowds, then this is the perfect place for you to eat your weekend meal in peace. Der Dutchman Restaurant and Bakery has multiple locations around the town, including Plain City, Bellville, Sugarcreek, Walnut Creek, and Berlin.
Mrs. Yoder's Kitchen (Mt Hope):
Mrs. Yoder's Kitchen is located at 8101 OH-241, Mt Hope, OH 44660, United States. If you are an old soul and love classics, this is the best place to experience old-fashioned cooking; make sure you don't miss out on this gem of a restaurant. Mrs. Yoder's Kitchen is famous for its hearty buffet, delicious homemade pies, and cozy home-like atmosphere, which you'll love. This restaurant is a must-try and makes sure you don't miss out on their delicious pastries.
Guggisberg's Chalet in the Valley (Millersburg):
Guggisberg's Chalet in the Valley restaurant is located at 5060 OH-557, Millersburg, OH 44654, United States. Guggisberg's Chalet in the Valley restaurant is known for its authentic Swiss, Austrian, and American cuisine expertise. This place has a vibrant vibe and a fantastic atmosphere that pairs up nicely with it. Make sure you don't miss out on this fantastic restaurant in the heart of Holmes County.
Berlin Farmstead Restaurant (Berlin):
Berlin Farmstead Restaurant is located at 4757 Township Rd 366, Berlin, OH 44610, United States. Suppose you are feeling homesick and want something authentic to feel good. Berlin Farmstead Restaurant has a nostalgic feel to their dishes, maybe because they serve some of the delicious country-style dishes. Other than this, Berlin Farmstead Restaurant is always open to treat its customers with breakfast, lunch, and dinner buffets. This place keeps it simple with their food, and that's what makes this place more enjoyable.
Dutch Valley Restaurant (Sugarcreek):
Dutch Valley restaurant is located at 1343 Old Rte. 39 NE, Sugarcreek, OH 44681, United States. Dutch Valley restaurant at Sugarcreek is the place you would want to spend your weekends to relax. Dutch Valley restaurant is in the heart of beautiful terrain that consists of beautiful Amish Country rolling hills and farmland. The vibe of this place is so relaxing, and the food cooked in country-style is so delicious that it will make you feel right at home.
Ohio has some of the most delicious Amish restaurants, and it goes under the radar of most of the visitors because most of you won't consider a place like Ohio has good food. But it is not like that the emerging food scene in Ohio is fascinating. You would be surprised how quickly you can find an excellent place to eat, but it would be difficult for you to narrow out one.
If you like this article, let me know in the comment section what restaurant do you like the most, or did I miss any best restaurants for ordering Amish In Ohio?