Melbourne, also known as the Harbor City and the Midway City in the state of Florida, is a humid subtropical area that holds the second-largest municipality in the US. Its population according to the 2021 census is 83,881.
Melbourne is also packed with plenty of annual arts and cultural events that are a must-see for people who would come to visit. As well as many other historical sites and museums. While the most practiced art is classical music that can be enjoyed in the Melbourne Civic Theater, by groups such as Brevard Symphony Orchestra, and City of Melbourne Pipes and Drums.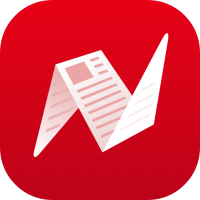 Some of the movies filmed in this city are mentioned below.
The Martial Arts Kid (2015):
This action-drama movie is written and directed by Michael Baumgarten. This movie has been nominated for three awards and it won all of these 3 awards (Festival Prize, and Platinum Remi Award). The story revolves around a troubled teen from Cleavland, Robbie Oakes, who decides to learn martial arts in order to defend himself from bullying.
After his mother's death, Robbie Oakes is sent to Cocoa Beach, Florida, to live with his Aunt Cindy and Uncle Glen. He meets a girl, Rina, at a convenience store on his very first night, and is bullied by her boyfriend, Bo. The next day, meeting Cindy at her beach-side restaurant, he is confronted by another bully, but Cindy defends him using her martial arts skills. Robbie then decides to turn his life around and goes to Glen to teach him. Robbie's attitude and fore manner truly start to change, but he still has Bo to contend with, especially after Rina decides to date, Robbie. The situation escalates when Bo's martial arts teacher is revealed to be Glen's friend, but their counter ideologies about what martial arts truly is, mark them as enemies. Robbie decides that he has had enough when Rina is bullied by Bo.
Filming locations:
Melbourne, Florida.
Cocoa Beach, Florida.
Cleveland, Ohio.
Los Angeles, California.
Girl Blood Sport (2019):
This movie is written and directed by Russel Brown. It has the tagline of "A nightmare you'll never forget!" The story revolves around the chaos followed by two maniac assassins after they host a brutal tournament inside a sinister steel cage.
This tournament is inside a steel cage surrounded by razor-sharp barb-wire after luring hungry, aspiring models into the backwood of Columbus, Ohio with a prize too good to be true. This film presents itself as a cautionary tale about the dangers posed in the freelance modeling world.
Filming Location:
Melbourne, Florida.
Cocoa Beach, Florida
Port St. Lucie, Florida
Indian River Lagoon, Florida
East Liverpool, Ohio
Cleveland, Ohio
Bartlett, Ohio
Columbus, Ohio
Hair I Go Again (2016):
This comedy-drama documentary is directed by Steve McClure. It has the tagline of "First and last chances happen only once." The story revolves around the life of two life-long best friends who risk everything that they have and then embark on a journey to fulfill their dreams of achieving stardom in rock and roll.
Two teenage friends, Kyle Kruger and Steve McClure, who shared the same dream of becoming a famous band of rock and roll worked hard together until the band had to breakup over a girl. Thirty years later, mid-life crossroads, set out on an improbable journey in order to fulfill their dreams of achieving rock and roll stardom. With credit cards maxed out and the 401K cashed in, the pair risk everything in hopes of reclaiming the magic they had as a badn over a quarter ago.
Filming Location:
Melbourne, Florida.
Key West, Florida
Hollywood, California
Los Angeles, California
High Point, North Carolina
Manitoba, Canada
Big Leaguer (1953):
This movie is directed by Robert Aldrich and written by Herbert Baker, this old gem of a romance tracks the story of Adam, a tall and quiet baseball player who is attending a training camp run by John Lovers in Florida for the New York Giants in hopes of attaining a $150 a month contract. Competition is fierce, and a lot of hungry talents contend for the contract. This year, however, John's niece comes down from the home office in New York and is attracted to Adam.
Filming Location:
Melbourne, Florida.
Culver City, California
Which one of these movies is your favorite? Let us know!
Sources:
https://en.wikipedia.org/wiki/Melbourne,_Florida#Parks,_recreation,_and_attractions
https://www.imdb.com/title/tt3393762/?ref_=tt_mv_close
https://www.imdb.com/title/tt9485592/?ref_=adv_li_tt
https://www.imdb.com/title/tt2388677/?ref_=tt_mv_close
https://www.imdb.com/title/tt0045556/?ref_=adv_li_tt