An attractive city which is known for its active musical life and beautiful landmarks.
Denton is home to a population of 141,541 which makes the city twenty-fourth most populous city in the state of Texas. The city has a major tourist attraction for the music festivals it hosts. The city's economy is mainly based on local industries and educational institutions such as the University of North Texas and Texas Women's University.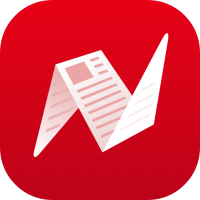 The city is known not only for the tourist attractions but also for the great movie locations that this has provided. Some of these movies are listed below;
90 Feet from Home (2019)
A crime drama written and directed by Brett Bentman which owns four awards including best feature film at Northeast Film Festival.
James Devine, a tough baseball player who used to be a victim of domestic violence by his stepfather as a child and an adolescent. As a result of this, he becomes abusive towards his brothers and other family members to an extent where he doesn't think twice about breaking his brother Scott's arm with a baseball bat as abusive behavior was normalized in his family. As he moves out of the house and starts moving with society he realizes a lot about his life and decides to return home and confront his stepfather.
A great and must-watch movie that talks about the most sensitive topics such as domestic violence, child abuse, alcoholism, and how a traumatized child will struggle as an adult.
Filming location:
Denton, Texas, USA
Silhouette (2019) (ii)
A horror-thriller drama written and directed by Mitch McLeod and this movie has won seven awards.
Jack Harms, husband of Amanda Harms decides to take his wife to the countryside as she was grieving for their daughter's loss. As they move to the countryside Jack starts flirting with his attractive neighbor proving that nothing could change his way of living where he also has a history of cheating on his wife. Even on the night of their daughter, Sarah's death while she was suffering from a chronic illness, he hasn't been there for his wife as he has been out with some other woman. Even though Jack thought that Amanda will heal when they move to the countryside, Amanda's situation gets worsened with time as she starts having vivid dreams and hallucinations. All their sinful actions in the past start haunting them. Do you think they will be able to save themselves?
Filming location:
Denton, Texas, USA
Dallas, Texas, USA
Tazmanian Devil (2020)
A drama written and directed by Solomon Onita Jr. By being a newly released movie this already owns an award for the Best First Feature film at American Black Film Festival.
Dayo Ayodele is a young man who has moved to the United States recently finds himself in a situation where he is unable to find a balance between the college life that he always wanted and a healthy father-son relationship with his strict father who works as a pastor at a local church.
A great movie that speaks about immigrants and their struggles and also the importance of parent-children relationships.
Filming location:
Denton, Texas, USA
What's Eating Gilbert Grape (1993), Bonnie and Clyde (1967), She Gets What She Wants (202), Daddy's Dyin'... Who's Got the Will? (1990), In the Name of Love: A Texas Tragedy (1995) are some more of the most popular movies that were filmed in this beautiful musical city. Which one is your favorite? Do let us know if you know more...
Sources
https://en.wikipedia.org/wiki/Denton,_Texas
https://www.imdb.com/title/tt8200742/?ref_=adv_li_tt
https://www.imdb.com/title/tt8647010/?ref_=ttawd_awd_tt
https://www.imdb.com/title/tt8187842/?ref_=adv_li_tt