Abilene is a small suburban city and has beautiful landmarks.
The city is home to 123,420 by being the twenty-seventh most populous city in the state of Texas. The city is known as the Greyhound Capital of the World as the city's Greyhound population is very high and The National Greyhound Association headquarters are also situated in Abilene. The city's economy is mainly based on education, healthcare, and manufacturing.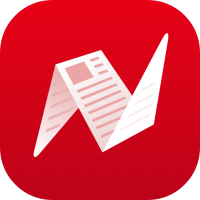 As the city possesses beautiful landscapes and as several real-life stories which later made into movies have taken place in the city, Abilene has been a great location for movies. A few films that were filmed in this city are listed below:
Under the Stadium Lights (2021)
A sports movie based on the book Brother's Keeper by Al Pickett and Chad Mitchell and the movie was directed by Tod Randall.
Under the Stadium Lights is a real story about the '09 Abilene High School Football team.
As the team couldn't show their colors in the previous season they were defeated continuously. Everyone's hope is on them the current season but the players are not confident enough about themselves as they are struggling with their own personal lives and as a team as well. The team coach who also takes care of the players as a father guides the players through their hard times and makes them realize that anything is possible with focus and unity.
One of the greatest among recently released movies in the United States.
Filming location:
Abilene, Texas, USA
Dallas, Texas, USA
The Family I Had (2017)
A shocking documentary about a true story directed by Katie Green and Carlye Rubin. The creativity of the movie has earned an award for this.
The story revolves around a mother who jas been so proud of her intellectually brilliant thirteen years old son Paris Bennett and how she shatters after a tragic and violent act by her son where Paris Bennett murders his four-year-old little sister Ella Bennett by stabbing many times. And it's revealed that the reason behind this violent crime was to take revenge on his mother. His mother struggles to cope up with their current family situation and the traumatic experience she had to face and she is also wondering about the reason for what made her son take revenge on her. What do you think is the reason behind Paris Bennett's violent act?
Filming location:
Abilene, Texas, USA
Dallas, Texas, USA
At the End of Eight (2019)
A horror-thriller written and directed by Rankin Dean.
As a part of a dangerous game which is popular among young people but this game is illegal as well, three young players are instructed to stay inside a home for eight hours without getting noticed. If they can finish eight hours without being discovered they are eligible to win a cash prize of ten thousand dollars. Abnormal incidents have been reported from this home as well. Do you think they will be able to stay for eight hours?
Filming location:
Abilene, Texas, USA
Dallas, Texas, USA
The Stars Fell on Henrietta (1995), Don't Eat the Fish Unless You Want to Get Sick (to be released), This is You (2017), Red Desert Penitentiary (1985), Operation Redpoint (to be released) are some of the other movies that have been filmed in the city and some are about to be released. Which one would you pick to see first on a cold winter day? Do you know any more films that took place in this city? Do let us know…
Sources
https://en.wikipedia.org/wiki/Abilene,_Texas
https://www.imdb.com/title/tt6384920/?ref_=adv_li_tt
https://www.imdb.com/title/tt6098546/?ref_=adv_li_tt
https://www.imdb.com/title/tt11633116/?ref_=adv_li_tt