Beaumont is a charming city which is located along the beautiful Niches River.
Being the thirtieth most populous city in the state of Texas, this city is home to a population of 118,296. America's fourth-largest seaport by tonnage, The Port of Beaumont is also situated in the city and also has a major contribution to the city's economy. Also, the botanical gardens and the parks attract in Beaumont attract hundreds of tourists annually.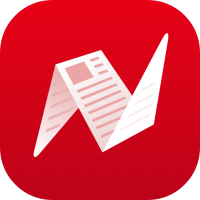 The city has become a great location for several movies over the years due to its natural and cultural uniqueness. A few of those movies are listed below;
The client List (2010)
A drama written by Suzanne Martin and directed by Eric Laneuville.
Samantha and Rex Horton are a young married couple and both of them became unemployed recently. In the process of finding a job, Samantha comes across a massage parlor and gets a job there. Soon she realizes that the place is not a massage parlor but a house of prostitution. As they are financially in a very unstable position, she decides to take the job and keeps it a secret from everyone including her husband. She becomes more popular among the clients of the house and she earns a lot of money as well. Meanwhile, her husband Rex gets a job and even though they're financially stable Samantha refuses to leave her job. A police raid happens on the house and Samantha is getting arrested and that is aired on national television. As Rex gets to know everything he decides to leave Samantha. Later, she gets bailed out of the jail and her lawyer requests her to make a 'clients list' who came to the house as they have been doing drugs as well. As she tries to leave her past behind, Samantha joins a college and hopes for forgiveness from Rex as he decides to divorce her. What do you think happens next in Samantha's life?
Filming location:
Beaumont, Texas, USA
Vancouver, British Columbia, Canada
Hellion (2013)
A drama film written and directed by Kat Candler.
Hollis Willson is an emotionally absent man as he is still grieving over his lost wife who is also a father of two young boys, Jacob and Wes Wilson. As Jacob lost the attention of his father after losing his mother he gets uncontrollably aggressive and he is also obsessed with heavy metals. Wes, the younger brother of Jacob is left in between his brother's aggressiveness and his father's irresponsible behavior. Due to all these issues, The Child Protective Service decides to keep Wes with his aunt. Hollis and Jacob left with no choice other than responsible behavior to bring Wes back home. Do you think they will be able to get back together as a family?
Filming location:
Beaumont, Texas, USA
Hell of a Night (2019)
A horror-thriller written and directed by Brian Childs.
The story revolves around the adventure a young girl gets to face who is moving to a small town for college. She rents a house close to her college and suddenly she realizes that she is not the only one in that house but she is the only living human as the other one is a spirit and she soon understands that she is in a situation where she has to fight for her life. Do you think she will be able to save her life?
Filming location:
Beaumont, Texas, USA
Sorrow (2015), Noble Things (2008), Searching for Wooden Watermelons (2003), Raspberry & Lavender (2004), Abundant Sunshine (2009) are some of the other movies that have been filmed in this beautiful city. Do you know any more? Do let us know…
Sources
https://en.wikipedia.org/wiki/Beaumont,_Texas
https://www.imdb.com/title/tt1625340/?ref_=ttloc_loc_tt
https://www.imdb.com/title/tt3186318/
https://www.imdb.com/title/tt3912672/?ref_=tt_urv