A beautiful city that is full of beautiful landscapes and vibrant gardens and parks.
Odessa is the twenty-eighth most populous city in the state of Texas and a small city with a population of nearly one hundred thousand. According to Forbes magazine, the city is the third fastest-growing small city in the United States. The city also is the home of the University of the Permian Basin which is the only university of its kind in the United States.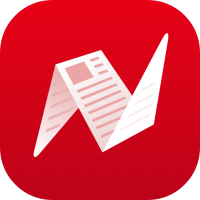 This beautiful city has provided many locations as well as stories for many movies. A few of them are as follows:
Circus of The Dead (2014)
A horror-thriller written and directed by Billy 'Bloody Bill' Pon. A great movie that has won nine awards including the Most Shocking Film at the Chicago Horror Film Festival.
The story revolves around a ruthless group of clowns who get happiness by physically hurting innocent people. They kidnap a man who has no idea about them named Don and they have put himself in a situation where he must be obeying their commands to save his family from losing their lives. Don is struggling to follow the group's brutal rules as he is determined to save his family from this evil group of clowns. Do you think he will be able to save his life and his family from this psychologically altered group of clowns?
Filming location
Odessa, Texas, USA
The Three Burials of Melquiades Estrada (2005)
An adventure drama written by Guillermo Arriaga and directed by Tommy Lee Jones.
This is a successful movie with five award-winning Internationally. Also, the film is inspired by a real-life event that happened in Texas.
Melquiades Estrada is a Mexican worker who works illegally in the United States, gets killed by a border patrol officer named Norton. The officer buried Melquidas's body without reporting about his death to his head office and the body was found by another group of locals and reburied in a local cemetery.
Pete Perkins is the best friend of Melquiades and Pete has promised him that he will bury his friend's body only in their hometown in Mexico. As Pete gets to know that Norton was the murderer of his friend he kidnaps Norton and forces him to dig up Melquiades's body. Norton is shocked by seeing that the body is missing from the place he buried it and realizes that Pete will not leave him without getting his friend's body. They start hunting for the body and face many adventures on their way as well. Where do you think Melquiades's third burial will be?
Filming location:
Odessa, Texas, USA
Lajitas, Texas, USA
Friday Night Lights (2004)
A sports drama written and directed by Peter Berg. The movie is based on the book Friday Night Lights: A Town, a Team and a Dream by H. G. Bissinger.
The Permian Panthers is the football team of Odessa, a small town in Texas. The city's residents are not united due to racism and the city is not growing economically as well. But everyone who lives in this city is excited for one big Friday night as a football game is happening on that night. The coach Gary Gaines works hard for making the team rise and for the unity of the players. Everyone is hoping and praying for their success in the first match of the season. Do you think the Panthers would make the city united again?
Filming location
Odessa, Texas, USA
Waking Dreams (2007), Music City (2015), Shadows of the Past (1999) are some more of the other movies that have been filmed in this city. Do you know more? Please let us know…
Sources
https://en.wikipedia.org/wiki/Odessa,_Texas
https://www.imdb.com/title/tt2782232/?ref_=ttawd_awd_tt
https://www.imdb.com/title/tt0419294/?ref_=adv_li_tt
https://www.imdb.com/title/tt0390022/?ref_=adv_li_tt