Davie is a town in Broward County, Florida, United States, situated approximately 24 miles north of Miami. The town's population was estimated to be 110,320 at the 2020 census. It is the most populous municipality labeled as a "town" in Florida, and the third most populous such community in the United States.
Horseback riding is common as much of its historic buildings include ranches and other Western establishments. The town of Davie is also the hub for higher education in South Florida where several nationally known colleges, technical institutes, and universities make up the South Florida Educational Center.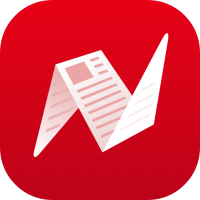 Some movies that were filmed in this city are mentioned below.
The Substitute (1996):
This action crime-thriller movie is written by Roy Frumkes, Rocco Simonelli, and Alan Ormsby and it is directed by Robert Mandel. This thriller movie has the tagline of "He has a lesson to teach. And nobody's going to have a problem with it." The fun fact about this movie is that it was shot during the summer months and kids who enrolled in summer classes were extras in the film and free Papa John's pizza was served to anyone who would stay after school.
After a failed mission in Cuba, professional mercenary Shale and his crew of six people head to Miami, Florida, where Shale meets his fiance Jane Hetzko, who is a history teacher at Columbus High School in Miami. Shale has been bullied by some of her students who are a part of a gang called as the "Kings of Destruction", led by Juan Lacas who is one of her students. To find the gang members, Shale goes in as her fiance's substitute and in trying to figure out the gang members he finds some other terrible things happening at school too such as drug dealing. Lives are threatened as Shale investigates and set out to clean up the crime infested school.
Filming Locations:
Davie, Florida
Miami, Florida
Fort Lauderdale, Florida
Scarface (1983):
This crime-drama movie is written by Oliver Stone (screenplay by), Howard Hawks (1932 screenplay)(uncredited), Ben Hecht (1932 screenplay)(uncredited) and it is directed by Brian De Palma. This movie has a tagline of "He was Tony Montana. The world will remember him by another name...SCARFACE." The story revolves around the life of a determined Cuban immigrant who in 1980 Miami, takes over a drug cartel and succumbs to greed.
Tony Montana manages to leave Cuba during the Mariel exodus of 1980. He finds himself stuck in a refugee camp at Florida. But soon he finds a friend Manny who has made arrangements for them to get out of there and also get them a Green card but that requires illegal things. Tony starts working for a drug dealer Frank Lopez and brings a new level of violence to Miami. He is very sensitive about his sister but when his mother finds out about his actions, she disowns him. Once at the top however, Tony's outrageous actions make him a target and everything comes crumbling down.
Filming Locations:
Davie, Florida
Miami, Florida
Key Biscayne, Florida
Santa Barbara, California
Los Angeles, California
Torrance, California
Caddyshack I (1980):
This comedy sport movie is written by Brian Doyle-Murray, Harold Ramis, and Douglas Kenney and it is directed by Harold Ramis. It has a tagline of "At last, a comedy that bites!" The story revolves around an exclusive golf course that has to deal with a brand new member and a destructive dancing gopher.
There is something very fishing going on at the Bushwood Country Club, and the scheming president of the clubhouse, Judge Elihu Smails, has something to do with it. In the meantime, the young Danny Noonam, struggles to get his life back on track, and the only way to do it is by winning the Caddie Day golf tournament, a prestigious competition that can earn him a scholarship.
Filming Locations:
Davie, Florida
Boca Raton, Florida
Fort Lauderdale, Florida
Los Angeles, Florida
Plantation, Florida
The Horse Killer (1966):
This mystery movie is written by Thomas Casey and it is directed by Luke Moberly. This film is based on a real-life incident of horrendous horse multilations that occurred in Davie, Florida in the early 1960s. It takes a fictionalized approach to the residents attempt to solve the mystery of who is committing the crime. This movie has a nail-biting suspense which sends shivers down your spine.
Filming Locations:
Davie, Florida
Which one of these movies is your favorite? Let us know!!
Sources:
https://en.wikipedia.org/wiki/Davie,_Florida
https://www.davie-fl.gov/801/About-the-Town
https://www.imdb.com/title/tt0117774/?ref_=fn_al_tt_1
https://www.imdb.com/title/tt0086250/?ref_=fn_al_tt_1
https://www.imdb.com/title/tt0080487/?ref_=fn_al_tt_1
https://www.imdb.com/title/tt13960572/?ref_=fn_al_tt_1
https://en.wikipedia.org/wiki/The_Horse_Killer