Miami Beach is a coastal resort city in Miami-Dade County, Florida, United States. This municipality is located on natural and man-made barrier islands between the Atlantic Ocean and Biscayne Bay. Miami Beach's estimated population is 88,885 according to the most recent United States census.
In 1997, Miami Beach's Art Deco Historic District was listed on the Nationa Register of Historic Places. The Art Deco District is the largest collection of Art Deco architecture in the world and comprises hundreds of hotels, apartments, and other structures.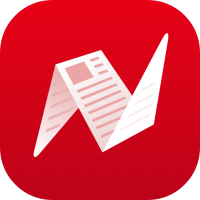 Some of the movies filmed in Miami Beach are mentioned below.
Miami Vice (2006):
This action, crime-drama is written by Michael Mann and Anthony Yerkovich (TV Series) and is directed by Michael Mann. This movie has a tagline of "No Rules." It is based on the 1980s TV action-drama. The story revolves around the life of vice detective Crockett and Tubbs as their respective personal and professional lives become dangerously intertwined.
Ricardo Tubbs is super smart and he lives with Bronx-born Intel analyst Trudy, as they work undercover transporting drug loads into South Florida to identify a group responsible for three murders. Sonny Crockett is very flirtatious until while being undercover he falls in love with Isabella, the Chinese-Cuban wife of an arms and drugs trafficker. This case gets very intense where cop and player become one.
Filming Locations:
Miami Beach, Florida
Misiones, Argentina
Iguazu Falls, Argentina
Old City, Uruguay
Montevideo, Uruguay
Any Given Sunday (1999):
This drama-sport is written by Daniel Pyne (screen story), John Logan (screen story)(screenplay), and Oliver Stone (screenplay) and it is directed by Oliver Stone. This movie was nominated for 12 Awards out of which it won 3 awards (ALMA Awards, Blockbuster Entertainment Award, and BMI Film Music Award). This movie is about a behind-the-scenes look at the life and death struggles of modern-day gladiators and those who lead them.
When a devastating hit knocks a professional football legend and quarterback, he is knocked out of the game due to some reasons. A young Willie Beaman is called in after being on the bench for years seizes what may be his last chance and he lights up the field. His game techniques are so fabulous for the next few games that it seems to augur a new era in the history of this Miami Franchise and forces aging coach Tony D'Amato to re-evaluate his time-tested values and strategies and begin to confront the fact that the game, as well as post-modern life, maybe passing him by.
Filming Locations:
Miami Beach, Florida
Miami, Florida
Dallas, Texas
Coconut Grove, Florida
Fort Lauderdale, Florida
Homestead, Florida
There's Something About Mary (1998):
This comedy-romance is written by Ed Decter (story)(screenplay), John J. Strauss (story)(screenplay), and Peter Farrelly (screenplay) and it is directed by Bobby Farrelly and Peter Farrelly. It has been nominated for 17 awards and won all of these 17 awards. The story is about a man who gets a chance to meet up with his dream girl from high school, even though his date with her in the past was a complete disaster.
Ted was a nerd in high school, who was going to go to prom with one of the most popular girls in school, Mary. but that could never happen due to some problems with Ted. 13 years later, Ted realizes that he is still in love with Mary and decides to ask her out on a date. For this, Ted hires an investigator to track her down but the investigator also falls in love with Mary and starts giving false information to Ted about her. But soon Ted discovers this and finds himself back in Mary's life.
Filming Locations:
Miami Beach, Florida
Baltimore, Maryland
Plantation, Florida
Providence, Rhode Island
The Birdacage (1996):
This comedy is written by Jean Poiret, Francis Veber, and Edouard Molinaro and it is directed by Mike Nicholas. It has been nominated for 1 Oscar including the other 25 nominations total and won 7 awards. This story revolves around the life of a gay cabaret owner and his drag queen companion who agrees to put up a false straight front so that their son can introduce them to his fiancee's moralistic parents.
Armand Goldman owns a popular drag nightclub in South Miami Beach. His lover, Albert, stars there. One day their son comes home and announces his engagement to Barbara Kelly, the daughter of the US senator. When the parents of both lovers meet, the meeting brings chaos with them.
Filming Locations:
Miami Beach, Florida
Orange County, New York
California, USA
Which one of these movies is your favorite? Let us know!!
Sources:
https://en.wikipedia.org/wiki/Miami_Beach,_Florida
https://www.imdb.com/title/tt0430357/
https://www.imdb.com/title/tt0146838/?ref_=fn_al_tt_1
https://www.imdb.com/title/tt0129387/locations?ref_=tt_dt_loc
https://www.imdb.com/title/tt0115685/?ref_=fn_al_tt_1