The Plantation is a city in Broward County, Florida, United States. The city's name comes from the previous part-owner of the land, the Everglades Plantation Company, and their attempts to establish a rice plantation in the area. The population of the city was estimated to be 84,955 during 2010 siblings.
It is the principal city of the Miami metropolitan area. It is considered to be one of the best places to live in Florida.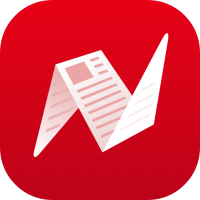 Some of the movies filmed in this city are mentioned below.
Highway to Hell (2015):
This short comedy movie is written and directed by George Monteiro. The story revolves around a trucker who falls asleep at the wheel and for him an all-nighter turns into an eternity. It had a box office estimate of $85,000 and it's total runtime is 35 minutes.
Filming Locations:
Plantation, Florida
Sunrise, Florida
Underground (2015):
This short drama history movie is written by Akil DuPont and Ariya Watty and it is directed by Akil DuPont. It has a tagline of "Hear the sound of Freedom!" It has been nominated for 4 awards out of which it won 3 awards (Action on Film Award, Best Use of Music, and Humanitarian Award). It is a story expressed through a song about a woman who plans to escape from slavery after her master decides to sell her daughter.
Bali, a black woman who has spent most of her life as a slave decides to finally escape. She makes this decision when her master plans to sell her young daughter, Emala. With another house slave Dembi, they strike out in the dead of night, singing Negro spirituals that they hope will protect them on their perilous journey to freedom. This movie touched people's souls after its release.
Filming Locations:
Plantation, Florida
Tallahassee, Florida
Grady County, Georgia
An Anything But Ordinary Journey (2009):
This biography-documentary is written and directed by Casey Turner. It has tagline of "Ordinary People, Extraordinary Lives." This documentary is about a Fimmaker Michael McCleary who takes on an amazing journey across North America to discover the meaning of success by interviewing 20 extraordinary individuals.
This movie is a dream of creating a TV series that inspires viewers to live their passion, of a filmmaker Michael McCleary. Although he has no TV production experience and no many to pay for a large production team, yet he finds determination to make this possible. He spends 4 years on road and travel around the United States and Canada interviewing people and asking them about their passions. Cast members include speakers, entrepreneurs, a dancer, a former GM executive turned coach, the first blogger, a doctor with a serious illness, a famous actor seeking redemption, a man told by his doctors he wouldn't live past the age of 30, a rock musician who finds peace at a monastery and many more inspiring individuals. During these extraordinary interviews, Michael poses a series of questions to his guests in an attempt to divine the deepr meaning of the fundamental nature of the human spirit in the areas of change, perseverance, faith and defining the true meaning and measure behind success. This documentary comes out as a success and changes people's lives.
Filming Locations:
Plantation, Florida
Hollywood, Florida
Fort Lauderdale, Florida
Pigeon, Michigan
Farmington Hills, Michigan
Caseville, Michigan
Blacksburg, Virginia
Atlanta, Georgia
Ontario, Canada
Lenny the Wonder Dog (2005):
This adventure, comedy family movie is written by Michael Winslow (story), Oren Goldman (screenplay) and Stav Ozdoba (screenplay) and it is directed by Oren Goldman and Stav Ozdoba. It has a tagline of "He's a talking dog and everyone's after him."
This movie is about a dog, Lenny, who has been implanted with a microchip that gives him special powers. Lenny befriends a young boy in conversation and adventure. They also befriend a local police officer. The dog, the boy and the police officer together plan to save the world and undo an evil plan of scientists to turn all kids into mindless robots.
Filming Locations:
Plantation, Florida
Fort Lauderdale, Florida
Coconut Creek, Florida
Hollywood, Florida
Which one of these movies is your favorite? Let us know!!
Sources:
https://en.wikipedia.org/wiki/Plantation,_Florida
https://www.imdb.com/title/tt4189560/?ref_=fn_al_tt_8
https://www.imdb.com/title/tt1729584/?ref_=adv_li_tt
https://www.imdb.com/title/tt1540762/?ref_=adv_li_tt
https://www.imdb.com/title/tt0374621/?ref_=adv_li_tt