This beautiful city is located along the Brazos River with a collection of magnificent buildings with amazing architecture.
Waco is home to a population of 139,236 and is the twenty-second most populous city in the state of Texas. Baylor University, one of the famous universities in Texas is also situated in this city and it has become a top employer of the city which mainly contributes to the city's economy. The charming location of the city along with a river attracts a large number of visitors as well.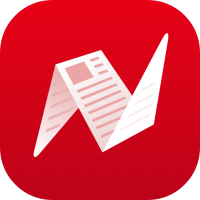 The city is an attractive place for visitors and has provided great locations for many movies as well. A few of them are listed below.
Friday's Child (2018)
A crime drama written and directed by A. J Edwards and won 3 awards including best cinematography at Shanghai International Film Festival. The movie later changed its title to 'Age Out'
Richie Wincott is a young boy who just turned eighteen and as per the rules, he now has to leave his foster home where he grew up. As society is a new place to him, he initially starts involving in robberies and minor crimes for a living. Later, he also starts to be involved in major crimes and becomes a prime suspect in a botched robbery. As he was living a relentless life trying to escape from the police, he finds a rare love in which its existence is also impossible to believe and could completely change Richie's irresponsible life and make him a better person. From whom do you think he received this love?
Filming location:
Waco, Texas, USA
Color Me You (2017)
A romantic drama written by Gary Allen, Billy Austin, Brandon Mason and directed by Marco Bottiglieri.
Kat Abernathy is a law college student as she was forced to study law to keep up her family standards and her family is expecting her to be working for their family practice. She always feels the identity she has as a law student is not real and she wants to pursue what she really needs to do with her life which is painting. She decides to live for her passion despite her family pressure. Will she be able to do what she really likes?
The movie talks about a sensitive real-life situation in many young people as they are forced to learn things that they are not passionate about just for the interests and reputation of their families.
Filming location:
Dallas, Texas, USA
Baylor University, Waco, Texas, USA
Seasons of Gray (2013)
A drama written by Sarah Stehlik and directed by Paul Stehlik Jr.
Brady Gray is a young man who has been betrayed by his own brothers and the family and with a broken heart, he is determined to start a new life in Dallas. He gets a promising job and a caring girlfriend and he feels everything is falling into the correct place. When everything is going smoothly in their lives Brady becomes a victim of a crime that he didn't commit. He tries hard to explain himself but no one listens. Do you think he will be able to free himself from all the accusations?
Filming location:
Waco, Texas, USA
Dallas, Texas, USA
Where the Heart Is (2000), Waco: The Rules of Engagement (1997), Expelled: No Intelligence Allowed (2008), The Disappearance of Maura Murray (2017), I Am Santa Claus (2014) are some of the other award-winning movies that have been filmed in this beautiful city. Do you know more? Please let us know…
Sources
https://en.wikipedia.org/wiki/Waco,_Texas
https://www.imdb.com/title/tt5342090/?ref_=adv_li_tt
https://www.imdb.com/title/tt5815160/?ref_=adv_li_tt
https://www.imdb.com/title/tt1710469/?ref_=adv_li_tt