Carrollton is a charming city with a rich culture and naturally beautiful landscapes.
A small city with a population of nearly 120,000 which makes the city twenty-third most populous city in the state of Texas. Successful companies such as Halliburton and Heelys have established their headquarters in the city contributing to the city's economy.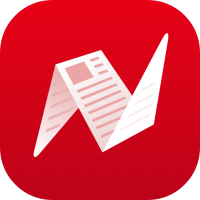 The city's beautiful landscapes and the suburban nature have provided many great locations for several movies. A few of them are listed below
Brüno (2009)
A comedy movie by Larry Charles which owns two awards as the best comedy.
Brüno is an Austrian gay fashion enthusiast who has successfully established a place for his own tv show named Funkytime with Brüno on Austrian television. But later he gets fired from his own show due to disrupting a catwalk of Milan Fashion Week. His boyfriend Diesel also leaves him for another man leaving Brüno more heartbroken. As Brüno decides to leave Austria and move to the USA, Lutz who works as one of his assistants also accompanies him.
In America, he attempts several career options including modeling and acting but he cannot be successful and fortunately, Lutz doesn't leave him even if he fails in everything he does. He then decides to make a sex tape with a famous Hollywood star and that also doesn't work as he starts to flirt with him. After realizing many Hollywood stars are straight he decides to meet a gay converter who makes homosexual people heterosexual. After many sessions, Brüno finally becomes a heterosexual man as he desired. Do you think he will be able to be successful in Hollywood?
Filming location:
Carrollton, Texas, USA
Dallas, Texas, USA
A woman's worth (2012)
The directors of this comedy are Consuella Raynor, who is also the writer, and Rosa Nichols.
Jamie Wilson, Audrey Thomas, and Tasha Sanders are three young girls who are struggling with their careers and relationships. They have been staying in relationships that destroy their peace and are in a process of exploring their self-worth. During this process, as women who went through the same life experiences, these three girls develop a beautiful bong and that helps them to look at the world with a new perspective and understand human relationships better.
Even though this is a comedy, the movie tries to give away the important impression of self-worth especially in women
Filming location:
Dallas, Texas, USA
Carrollton, Texas, USA
Streets of Harvest (2015)
A crime drama directed by Fred Krel and the writers of the story is Esmeralda Alvarez, LaMarc Broussard, and Fred Keel.
Matt Harrison and Joseph Brown are two police officers who have been working together for three years and currently having busy lives as the city's crime rate is skyrocketing. The two friends are appointed to investigate a murder and while on their mission chasing a suspect at a nightclub, they come across a major and very dangerous drug dealer and they realize that it is impossible to fight against this drug kingpin but they are not ready to leave this as well. Finally, they decide to have faith in God and fight against this evil. Do you think they will succeed and the faith in God will be restored?
Filming location:
Dallas, Texas, USA
Carrollton Police Department, Carrollton, Texas, USA
The Rock-afire Explosion (2008), The American Cookbook (2002), Star Trek: The Paradise Makers (2017), Stay at Home Dads (2014), Bollywood Beate (2009) are some of the other amazing movies that have been filmed in this beautiful city. Do you know more? Share with us...
Sources
https://en.wikipedia.org/wiki/Carrollton,_Texas
https://www.imdb.com/title/tt0889583/?ref_=adv_li_tt
https://www.imdb.com/title/tt3455894/?ref_=adv_li_tt
https://www.imdb.com/title/tt2374739/?ref_=adv_li_tt