Clearwater is a city located in Pinellas County, Florida, United States, northwest of Tampa and St. Petersburg. It is the smallest of the three principal cities in the Tampa-St. Petersburg-Clearwater metropolitan area.
The global headquarters of the Church of Scientology is located in Clearwater and it is also the home of Clearwater Marine Aquarium, where bottlenose dolphins Winter and Hope live. This city's beaches are consistently ranked among America's most beautiful, and clear waters.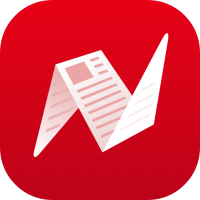 Some of the movies filmed in this city are mentioned below.
Soulmates (2021):
This movie is written and directed by Jim Fitzpatrick. This drama, fantasy, mystery, romance thriller with the tagline of "Everybody Dreams" is a story about two young people who dream about each other.
It is a story about two young singer-songwriters who have been metaphysically dreaming about each other since they were children. The lead character Steph (Played by James) claimed that this project was very "Rocky" for him. One of the few dialogues that took the audience by awe was delivered by Steph that is' "My heart dreams of Love...my mind dreams of life...my Soul dreams of you, wherever and whoever you are."
Filming Locations:
Clearwater, Florida
Tampa, Florida
Nashville, Tennessee
The Saints of the Rue Scribe (2020):
This adventure, drama, history movie with the tagline of "Trust. Love. Triumph." is written and directed by Angel Katherine Taormina. In this movie, the story revolves around the group of friends whose life is turned upside down when their friendship betrays them.
In the 19th century Paris, Joseph, and Marie Charpentier battle slander, character assassination, and death threats when one of their old and former friends turns against them. He is now hell-bent on destroying their lives. He starts taking action and does everything that he can do to discredit their virtue and destroy their lives. This makes the life of these friends very terrible and they have to stick together in order to get out of this mess and betrayal.
Filming Locations:
Clearwater, Florida
The Town of celebration, Florida
Orlando, Florida
Tampa Bay, Florida
Dayton Beach, Florida
New York, USA
Paris, France
Love Comes Lately (2007):
This movie is based on the short stories written by Isaac Bashevis Singer and Jan Schutte and it is directed by Jan Schutte. The story revolves around an 80-year old man who continues to pursue his love life with youthful vigor, risking his relationship with the woman he loves.
An 80-year old man who is a writer and has written many stories that affect people positively, have had a series of girlfriend but still could not find the love he wanted. He is still looking for love that he never got in his lifetime. Though approaching his eighties, Max Kohn shows no sign of slowing down. He pursues his love life - both real and imagined - with youthful vigor, thereby risking his relationship with Reisel, the woman he loves but neglects. Love comes lately is a film about the never-ending dream of love.
Filming Locations:
Clearwater, Florida
Miami, Florida
Claremont, New Hampshire
Vermont, USA
New York, USA
An American Reunion (2003):
This comedy, drama romance is written and directed by Jim Fitzpatrick. This movie has one of the most famous and deep taglines, "Have you ever felt that it's harder to give someone new everything you have...because you already gave someone else, everything you had?" The story revolves around a group of friends and ex-lovers who reunite at a reunion after so many years, realizing that they have the same passion for each other which they had in the past.
When a close group of friends returns to their hometown after years they come face to face with each other and understand the reality of how their friendships and promises have altered and dissipated. The friendship which once was altered and destroyed by some terrible circumstances still remains intact and they find each other loving and having each other's back the same way they did before.
Filming Locations:
Clearwater, Florida
Los Angeles, California
Manhattan Beach, California
Which one of these movies is your favorite? Let us know!!
Sources:
https://en.wikipedia.org/wiki/Clearwater,_Florida
https://visitclearwaterflorida.com/about-clearwater/
https://www.imdb.com/title/tt2327521/?ref_=nv_sr_srsg_3
https://www.imdb.com/title/tt4865206/?ref_=fn_al_tt_1
https://www.imdb.com/title/tt0787500/?ref_=fn_al_tt_1
https://www.imdb.com/title/tt0252052/?ref_=fn_al_tt_1