Indiana is a Midwest state of the United States. Its capital and largest city are Indianapolis. Indiana was added as a state of the United States on December 11, 1816. It has Lake Michigan to its northwest, Michigan to the north, Ohio to the east, the Ohio River and Kentucky to the south and southeast, and the Wabash River and Illinois to the west. Indiana's food scene is growing, and here is a list of the top 5 best seafood restaurants to fuel your seafood cravings.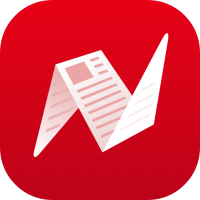 The Juicy Seafood Restaurant:
The Juicy Seafood Restaurant has various delicious seafood dishes made out of fresh meat and ingredients because the ingredients are sourced locally. They have daily specials, and the diners are introduced to new words. Aside from this, they also serve fire dishes which you can pair with Cajun or regular fries. The seafood menu includes a whiting fillet basket, fried oyster basket, and chicken tender basket. They also offer various sides like the ranch, blue cheese, French, and Italian house salads. In addition, the Juicy Seafood Restaurant serves corn, potatoes, and boiled eggs with their seafood dishes. Their seafood includes blue crab, shrimp, Crawfish, and clams with the seasoning of your choosing from the following flavors of Cajun, lemon pepper, and garlic butter.
The Oceanaire Seafood Room:
The Oceanaire Seafood Room is among the best seafood restaurants that offer sustainable and seasonal seafood. The Oceanaire Seafood Room menu is chef-driven, which has been serving its customer's delicious dishes since the '90s. They are experts in the seafood they serve. You should try the words that the chef has expertise in a lobster pot pie, chicken fried lobster, and Chesapeake bay-style crab cakes. They also serve Hawaii yellowfin tuna, king salmon, and wild Alaska halibut brushed with lemon butter. Their prime steakhouse cuts are a must-try which are prepared with USDA-certified prime beef. They also serve these fancy cocktails and wines sourced from the top markets around the world.
Ocean Prime:
Ocean Prime is an award-winning restaurant that makes it one of the best seafood restaurants in the town. Ocean Prime is famous for its seafood, steaks, cocktails, and the restaurant has classic settings. This place is stunning, and it oozes vibrant energy that makes the food more enjoyable. Try their exquisite lobster mac and cheese, filet mignon, and lobster bisque. There are some other delicious options to choose from, like teriyaki salmon, crab cakes, and Florida grouper. Sushi lovers are going to love this they serve spicy tuna, vegetable roll, and prime roll. As you might have guessed by now, the variety of items they offer on the menu is insane, and it doesn't stop here their on-ice dishes like Alaskan king crab legs, jumbo shrimp cocktail, chilled crabmeat cocktail are not to be missed. After all, this is a place to try out their tasty desserts, including crème Brulee, chocolate cake, and sorbet.
Slapfish:
Slapfish offers services like dine-in, delivery, and catering. They have a full bar that serves a complete line of cocktails, wines, and unique blends. The dishes that put it among the best seafood restaurants are lobster roll, epic shrimp burrito, and lobster grilled cheese. There are other notable items on the menu, including the ultimate fish taco, shrimp roll, and reel fish sandwich. They also serve gluten-free and vegetarian options for a street taco, poke bowls, simply grilled salads, and epic burritos bowl. Their fish a-la-carte meals consist of tilapia, lobster, salmon, seabass, and Hoki.
Rick's Cafe Boatyard:
Rick's Cafe Boatyard uses fresh ingredients which are sourced locally to craft its delicious masterpiece. Aside from its delightful food Rick's Cafe Boatyard is famous for friendly customer service. The seafood dishes they are famous for are tempura-fried jump shrimp, crab cakes, and Alaskan red king crab legs. Other words are not missed, such as seafood stir fry, Atlantic salmon roulades, and South African lobster tail. Aside from their seafood, their menu has other delicious options like steaks and chops filet mignon, crab filet, and bone-in pork chop. They also serve sandwiches like pulled or siders, pork tenderloin, and salmon BLT.
The Indiana food scene is constantly growing, and if you are craving seafood, you can add Indiana to your list. Aside from it being an inland state, this doesn't stop it from treating its visitors with fresh and delicious seafood. Indiana has some of the best places to visit if you love oysters, shrimp, lobster, and fish.