The state of Arizona is in the West of the United States. The state of Arizona is between Southwestern and occasionally Mountain sub-regions. It is the 6th largest state in the area and 14th largest in population. Phoenix is its capital and largest city. Arizona bordered regions are Utah to the north, Colorado to the northeast, and New Mexico to the east. Nevada and California are to the west and the Mexican states of Sonora and Baja California to the south and southwest. Here are the five best seafood restaurants in Arizona to get your seafood fix.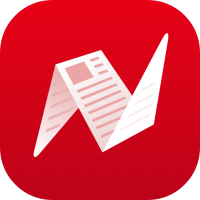 Pappadeaux Seafood Kitchen, Phoenix, AZ:
If you are craving New Orleans's best seafood, you don't need to travel to the French Quarter to get it. Instead, you can go to Pappadeaux Seafood Kitchen. This Louisiana-style seafood restaurant serves the best Cajun-style seafood in Phoenix. They have their distribution and truck services, due to which they have some of the freshest seafood and ingredients in the state. Their Louisiana star dishes include gumbo, crawfish boil, lobster bisque, and baked crab mac & cheese. Pappadeaux Seafood Kitchen is known to have a friendly atmosphere and good customer service. They also have an excellent happy hour menu so that you can save almost half on their delicious food.
The Salt Cellar, Scottsdale, AZ:
The Salt Cellar looks like something out of a movie, and it appears literally to be on an underground restaurant scene because it is three levels down in a basement of a building. Once you are there, you will find a variety of seafood from all around the world. The Salt Cellar menu constantly changes between food from the Pacific, Atlantic, and Gulf of Mexico. Their side dishes include shrimp cocktail, oysters, and crab cakes. You must try their shrimp San Remo made with shrimp, artichoke hearts, sun-dried tomatoes, and mushrooms. Their Marine Lobster is available all year round and is highly recommended when you visit.
Buck and Rider, Phoenix, AZ:
Buck and Rider are a seafood lover's top spot. This seafood restaurant has its oyster bar, and its menu has a large variety of items that are not common to Southwestern menus. Their fresh seafood is flown in daily from different parts of the world to ensure their customers are served with the best seafood and keep the raw bar open. Their menu has something for everyone, including favorites like sushi, white fish ceviche, and ahi tuna burgers. In addition, they offer happy hour during which you can grab one item from their drink specials and hit the raw bar.
Prescott Lobster & Seafood, Prescott, AZ:
Prescott city isn't known for its seafood, but it is Prescott Lobster & Seafood restaurant making waves in the seafood industry and putting Prescott on the map. Prescott Lobster & Seafood restaurant uses fresh seafood sourced from Maine, Connecticut, and Nova Scotia. This also features their East Coast lobster. Lobster lovers will appreciate this spot for having a different variety of lobster dishes, including lobster mac & cheese, lobster bisque, and lobster rolls. Locals favorite dish is the Connecticut roll which is served with the delicious and warm meat of lobster sautéed with green onion and served with butter on a toasted New England roll.
Angry Crab Shack, Mesa, AZ:
This is one of the best seafood restaurants in Arizona. Their specialty is Cajun cuisine, and beware when ordering food from here because they serve shellfish with some boiling sauces. At Angry Crab Shack, you choose your shellfish, sauce it, and then add your spice. This Angry Crab Shack restaurant has a variety of shellfish, including crab, lobster, and crawfish. Do try their famous trifecta sauce, which includes Cajun, lemon pepper, and garlic sauce. In the end, you choose spice level, and there are five of them. The fifth one is called scorching scorpion; try if you dare to do it.
Arizona may be a landlocked state, but that doesn't stop serving one of the best seafood dishes. Arizona has various restaurants that serve delicious seafood that would make you believe if it is a coastal region. You'll find everything from oysters to lobsters to fish tacos at these local restaurants.