A beachside city, Santa Monica offers an environment with natural beauty. You can always enjoy both the view of the city and how good the food is. This isn't the only thing they offer; they also serve some of the best burgers on the Westside. With many restaurants to choose from, come by some of them from the list below and satisfy your hunger and flavor of the best burgers in Santa Monica that will keep you coming back for more.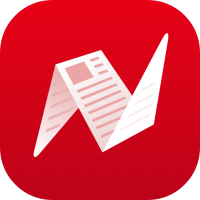 FCKN Good Burger Restaurants
While dining at the Fckn Good Burgers, they wouldn't only offer good quality burgers, but their service is also as good as their food is. Their place even has a lovely patio for eating. Their best-seller "The Fckn Good Burger" is a burger patty made in Niman Ranch, with Martin's potato roll bun, house-made FGB sauce, and block and barrel American cheese, a slab of Tio Pepino's Sweet and Spicy pickles. The ingredients themselves shout flavor, so what more when combined to provide you the best of The Fckn Good Burger. Their restaurant is found at Santa Monica Boulevard, Los Angeles, California 90025, and you can also contact them at 424 273 1077 for orders and inquiries.
Shout Burgers and Bars Restaurant
Stout Burgers and Bars serve creative food along with handcrafted beers. They have this new-style burger with organic ground chicken, house-ground beef cooked medium rare, quince-based veggie option, dressed with a variety of toppings like caramelized onions, maple syrup, rosemary bacon, lemon basil aioli, and roasted tomatoes. Sounds delicious right? This can only be found in Stout Burgers and Bars. So grab the chance and the bite of this favorite at 111 N Santa Monica Boulevard, Santa Monica, California 90401, or you can call them to ask for inquiries or order at 310 260 8639.
Shaka Shack Burgers
This restaurant has a Hawaiian-themed place, which could bring you the feel of being in Honolulu. Just try and picture out a day at the beach with their theme. Their best-seller, the Shaka Royale, is the one you need to try for yourself. You should also have a taste of their Kobe Burger and organic French fries, made at home and freshly cut. Experience the ocean and Santa Monica at the same time while dining at this burger joint. You can come and visit them at 1710 Ocean Park Boulevard, Santa Monica, California 90405 or call this number for orders and inquiries at 310 450 5551.
Pono Burgers
The word "Pono" in Hawaiian means "to do things the right way," which defines the restaurant's ingredients. Pasture-raised ingredients, grass-fed cows that are never frozen; organic ingredients right from the local farmer's markets; and fresh-cut organic fries. Their aim is for their customers to eat better, feel better and live better, just like how the name of their restaurant translates. Try their Paniolo; organic beef patty, Fiscalini, smoked cheddar, Beeler's bacon, Kona coffee, and bourbon barbeque sauce, 24th stir beer-battered buttermilk onion rings. Come and visit this fine restaurant at 829 Broadway, Santa Monica, California 90401 or call them at 310 584 7005.
Burgers Lounge
Another neighborhood burger joint along with Santa Monica, their recipes may be simple, but their ingredients are made from the best, which gives their pure food flavors and crisp textures. So digging a bite of your choice burger would make sure that they would transform your hunger to happiness, happiness that you could bring home with you. Their location is at 213 Arizona Avenue, Santa Monica, California 90401, and you can also contact them at 424 238 8950 for your questions and inquiries.