If you're craving kinds of seafood, Colorado has its very own representatives. They have mouthwatering food paired with top-notch services. Here are some of the best blue crabs restaurants in town. Carefully chosen premium crabs and kinds of seafood delivered fresh daily from their docks to the table right in front of your eyes. The splash of flavors would bring you even closer to the ocean. So while you're traveling in Colorado, make sure and visit these fine blue crab restaurants. So grab your napkins and prepare yourselves for a rollercoaster ride of the freshest blue crabs found only in Colorado.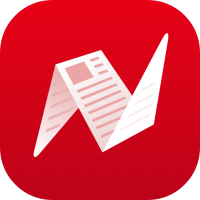 Seafood Landing Restaurant
Seafood Landing offers a fabulous service for its customers and has mouthwatering seafood that both locals and tourists, and guests order to enjoy. Their menu contains a beautiful selection of different seafood depending on the season. Catch their tasteful blue crabs, also available on their menu. So let the seafood land on the right spot, on your hungry tummies. And find yourself filled with elegant dishes prepared right out of the ocean. Find their restaurant at 3457 W 32nd Avenue, Denver, Colorado 80211, or you can call them for reservations, questions, and inquiries at 303 571 1995.
The Crawling Crab Restaurant
Their vast menu offers various fresh kinds of seafood, from shrimps, clams, Louisiana Crawfish, blue crabs, lobsters, and an array of appetizers. The Crawling Crab also offers its customers an environment that relaxes not only your mind but also your cravings. You can order and choose from a variety of kinds of seafood that is served fresh every day. While dining at The Crawling Crab, don't forget to have a taste of their specialized boiled-in-the-bag seafood, cooked perfectly in Cajun style. You can visit their branch at 3215 South Wadsworth Boulevard, Lake Woods, Colorado, 80227, or call them for reservations and bookings at 720 772 8880.
The Crab House
If you are looking for great seafood, then The Crab House is a place you should visit. Dining at this seafood restaurant would make you feel like swimming in seafood once you get behind those doors. The interior design shows large sharks and pelicans, ropes, and raw timbers that depict an old pier. The chef makes sure that the distinct aroma of crab boiling would reach your senses and your bellies. To satisfy your cravings with their Cajun-style cooking, come and visit them at 3299 S Broadway B, Engelwood, Colorado 80113, or you can contact them at this number, 720 328 9688.
Blue Island Oyster Bar and Seafood
Blue Island Oyster Bar and Seafood's culture is inspired by growing up in coastal towns surrounded by oyster farmers and fishers. They would bring you committed the freshest seafood at affordable prices. They also offer deliveries, so you would be able to enjoy your orders at the comfort of your home and be safe. This restaurant's location is at 2625 E 2nd Avenue, Denver, Colorado 80206, or call them at 303 333 2462.
Jaz Fish House LoDo
The restaurant is aiming to share the freshest, best, and most delicious seafood with its customers. Fishmongers are providing their seafood, and they, In addition, prepare the best they guarantee that you enjoy a high quality of abundance and flavor. Their restaurant is arranged by intimate table setting to remain a safe distance from each other for dining. Jax Fish House LoDo's menu has different seafood you could choose from, and don't forget to try their delicious blue crabs. You can find them at 1539 17th Street, Denver, Colorado, or call them for bookings and orders at 303 292 5767.