California's most exclusive areas are getting expensive day by day; they cost even more in 2021. However, Zillow recently conducted a study that shows that the hotspots in California have reduced in price compared to the previous years. 
The following is the list of the seven wealthiest Zip codes in California:
1. Atherton 94027
The average house in this area costs around $6.8 million, with a population of 7,371. Thus, Atherton is the wealthiest Zip code in California to date. In this Zip code, the home of Former HP CEO Meg Whitman, Eric Schmidt (Google's Chairman), and Microsoft's late co-founder Paul Allen is located. 
Many Tech billionaires live in this area because it is in proximity to silicon valley and has excellent privacy.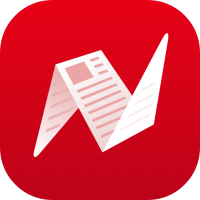 2. Beverly Hills 90210
In this area, an average home costs around $5.5 million. This Zipcode in California is located in the Reno metro area. In this area, countless Hollywood movies have been filmed. According to the survey from Zillow, the prices of these homes increased by 5% this year. 
3. Santa Monica 90402
This Zipcode is located in downtown LA. The average cost of a home in this area is $4.34 million. Properties in this Zipcode increased in value by 3.5% in the recent few months. 
4. Palo Alto 94301
The average cost of a home in Palo Alto is 4 million dollars. However, in the Zillow survey, Palo Alto was the first Zipcode with a decline in home prices of 1.5% year-on-year. 
5. Los Altos 94022
The average cost of the homes in Los Altos is 3.9 Million dollars. The Term Los Altos is derived from French, which means 'the heights' Los Altos is regarded as a place for the super-rich and famous. Los Altos Zipcode sees an incline of 2.2% in property prices. 
6. Portola Valley 94028
Portola Valley is located in the San Jose suburb and is considered one of the best places to live in California. The average cost of homeownership in Portola Valley is $3.4 Million. Zipcode 94028 is where we see the most significant property price fall by 2.3 percent. 
7. Malibu 90265
Some of the biggest Hollywood stars live in this Zipcode. The average price tag of the homes in Malibu is $3.5 Million and an inclination of 7.2 percent this year. 
8. Montecito 93108
The cost of property in Montecito is $3.49 million. Montecito is derived from Spanish, which means 'little mount' Montecito is known for having beautiful homes and have outstanding scenery. The property value gain in this Zipcode is 12.7 percent this year, which makes it one of the highest in all the wealthiest zip codes in California. 
9. Los Angeles 90272
Pacific Palisades is located in the Westside region of LA and is home to most celebrities. It is situated 20 miles west of downtown LA. It is home to 22,000 people and has a property price tag inclination of 2.8 percent this year. 
I hope you liked this article. Please let me know in the comments what you think about these areas and if you would like to live in one of them.