Hollywood is a city in southern Broward County, Florida, United States, located between Fort Lauderdale and Miami. It had an estimated population of 154,817 by the year 2019. This city was founded by Joseph Young who was also elected as its first mayor. He named his new town "Hollywood by the Sea" to distinguish it from other towns.
Hollywood is home to more than 60 parks, seven golf courses, and most importantly a beautiful seven miles of pristine beaches, and the one-of-a-kind Hollywood Beach Broadwalk, which stretches nearly 2.5 miles along the Atlantic Ocean.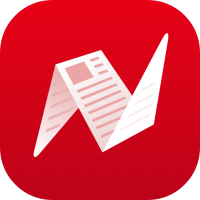 Some of the movies that were filmed in this city a mentioned below.
Casino Jack (2010):
This movie is written by Norman Snider and directed by George Hickenlooper. It is a comedy-crime biography that has been nominated for 3 awards which are AARP Movies for Grownups Awards, Golden Globes, USA, and St. Louis International Film Festival (Won).
Kevin Spacey gives the performance of a lifetime as Jack Abramoff, a man who is driven by greed whose illegal schemes spin wildly out of control. Jack Abramoff is a hot shot Washington DC lobbyist and his followers go down due to his sudden change and stance towards his work. He becomes attracted to the money for which he leads himself to corruption and murder. One of the famous dialogues of this movie is said by Jack Abramoff himself which is "Washington is like Hollywood, but with uglier faces."
Filming Locations:
Hollywood, Florida
Miami, Florida
Ontario, Canada
Bart got a Room (2008):
This comedy, drama, and romance movie is written and directed by Brian Hecker. This movie is about a high schooler, Danny Stein, who is struggling to find a prom date for himself. His troubles are increased when the high school's biggest dweeb secures a prom date for himself while Danny is still struggling.
When Danny Stein, a high schooler senior and class vice president, who is also in charge of prom, has prom getting closer, he struggles to find himself a prom date. Camille, who has been her best friend for years, is also her partner in prom management. Everyone around them including his parents and Camille assumes that Danny would ask her for prom but instead, Danny wants otherwise. He wants something more romantic rather than platonic so he plans to ask someone else out. Struggling to find the right person for prom he has to make some decisions to make his day worth it.
Filming Locations:
Hollywood, Florida
From Justin to Kelly (2002):
This movie is written by Kim Fuller and directed by Robert Iscove. It is a comedy-romance musical movie with the tagline "The tale of two American idols." The story revolves around two teenagers who meet in Florida during their spring break and come together due to their shared love for singing.
When spring break arrives in Miami, the perfect time to party arrives for college students. The three young women from Texas and three young men from Pennsylvania arrive in Florida to find adventure and maybe fall in love. Kelly, who loves singing and goes to a bar with her friend where she sings her heart out, the three boys from Pennsylvania including Justin are also present there. After her performance, Kelly is trying to find her way out through the crowd when she comes face to face with Justin and instantly falls in love with his smile and irresistible eyes. This teenage romance includes drama when Justin loses her number and Kelly's best friend Alexa puts her eyes on Justin and is ready to betray her friend for it.
Filming Locations:
Hollywood, Florida
Fort Lauderdale, Florida
Miami, Florida
All About the Benjamins (2002):
This action-crime comedy is written by Ronald lang and Ice Cube and is directed by Kevin Bray. This movie is about two bounty hunters who run right into the middle of a diamond heist and murder and get shot as well. Later, they become partners in diamonds and a lottery ticket.
A bounty hunter Bucum Jackson (Played by Ice Cube) teams up with a small con artist, Reggie Wright (Played by Epps) in an attempt to locate a missing stash of diamond and a lottery ticket. This heist becomes very interesting when they find themselves in the middle of the race as they embark on this partnership which will be worth it for both of them in the end.
Filming Locations:
Hollywood, Florida
Miami, Florida
Which one of these movies is your favorite? Let us know!
Sources:
https://en.wikipedia.org/wiki/Hollywood,_Florida
https://hollywoodfl.org/696/About-Hollywood
https://www.imdb.com/title/tt1194417/?ref_=vp_back
https://www.imdb.com/title/tt0472050/?ref_=fn_al_tt_1
https://www.imdb.com/title/tt0339034/?ref_=fn_al_tt_1
https://www.imdb.com/title/tt0278295/?ref_=fn_al_tt_1