This is one of the oldest cities in the state and also a beautiful, culturally unique city.
By being the twenty-fourth most populous city in the state of Texas Midland provides shelters for more than 150,000 residents. The city is known for oil fields and Petroleum mining and that contributes mainly to the city's economy. President George Bush's childhood home is also situated in this city as he grew up in Midland.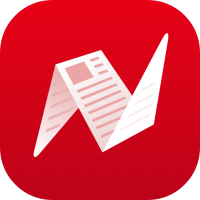 As the city still possesses those ancient oil fields and also due to beautiful landmarks, the most number of movies which are about the industrial history have been filmed in this city and a few of them are as follows:
Open When Johnny Can Read (2010)
A mysterious story written and directed by Mattew W. Griffin
Wendy Zarate is a young woman who gets appointed as the secretary at a small landscaping company. While she was taking care of the company's paperwork she comes across a letter which is written by her new employer's father who is on his very ill and is on his deathbed. The letter says 'Open When Johnny Can Read' and the letter is for his son. As Wendy thinks that Johnny is illiterate and the curiosity about the letter makes Wendy explore it and by that, she gets herself in many trouble. What do you think was there in the letter?
Filming location:
Midland, Texas, USA
The Iron Orchard (2018)
A romantic drama co-written and directed by Ty Roberts. The movie also owns four awards including the best cinematography award.
Jim McNeely, a young hard-working man tries to make his way through the oil industry where he faces the brutality of West Texas oil fields in 1939. He works so hard to get through the ranks to become a formidable wildcatter and achieves his goal in the end. He finds his ladylove while working on the oil fields and in a hectic work environment her love heals his soul. Later he gets to be very successful by proving the statement that hard work pays off.
The movie is the heart-touching story of every young person who had to work hard to find their way in the past and even resembles the struggles of the youth in the present day.
Filming location:
Midland, Texas, USA
Grand Champion (2002)
A comedy, written and directed by Barry Tubb.
Buddy is a playful young boy who owns a calf named Hokey. Even though they enter competitions and Hokey helps Buddy to become a winner they are still in the underdog position. As Buddy is determined to make his way through the ranks in these competitions, he works hard with Hokey and many people cheer for them and encourage them on their journey of success as the duo is very pleasant and funny. They manage to win several Texas stock shows and are ready to fight the ultimate Grand Championship game. Do you think they will be able to win?
A funny family movie where you can watch with the kids as it gives away the important message of never giving up.
Filming location:
Midland, Texas, USA
Dallas, Texas, USA
The Newton Boys (1998), Waltz Across Texas (1982), Finding Home in Boomtown (2019), An Evening With Larry Breeze (2005), The Mind's Eye (2005) are some of the other movies and documentaries that have been filmed in this beautiful city. Which one would you pick first to see and why? Also if you know of any other movies that took place here please let us know…
Sources
https://en.wikipedia.org/wiki/Midland,_Texas
https://www.imdb.com/title/tt7014234/?ref_=ttloc_loc_tt
https://www.imdb.com/title/tt1773605/?ref_=adv_li_tt
https://www.imdb.com/title/tt0335126/?ref_=fn_al_tt_1